Whatsapp introduced two-step verification feature in instant messaging app. In this process, there will be two-step verification feature on whatsapp. This option is available for android and window's beta version.
Few days ago Whatsapp made messaging more secure by encryption and this time,  Two-step verification make user's account more secure and safe. This new feature will be soon released for all whatsapp users. In this article we will discuss, how to turn on this feature on your phone.
Easy steps to activate two-step verification feature on whatsapp:
Step 1. For this user have to download and install Android and Windows beta version Whatsapp.
Step 2. Now open your WhatsApp account and go to settings, then after tap on account option and click on two-step verification option.
Step 3. From here you can turn on security feature and here 6-digit passcode will be asked from you. Enter it.
Step 4. After that your email id will be asked, if you want to give that type there and if you don't, you can skip it. Now your two-step verification feature is on in your whatsapp.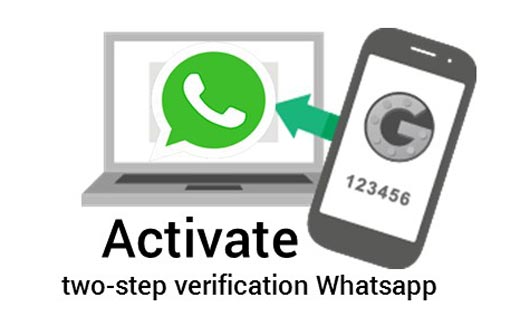 Must Read: Tricks to read WhatsApp messages without sender knowledge
What is two-step verification feature:
This new feature in whatsapp is optional for users. It will help users in many ways. If you changed your phone and you want to open your whatsapp account, you have to enter your 6-digit passcode there. If you forgot your passcode, then a verification message will be sent to your given email id. Inspite of that users will be get rid from account hacking problems.
This verification will possible if you activate in your whatsapp two-step verification. According to whatsapp if user didn't verify his whatsapp account after 7 days of its last use, then user will not be allowed to verify its whatsapp account. After 7 days whatsapp itself verify your account, but all messages will be deleted. If your number is verified after 30 days, then company will delete your whatsapp account. After that if user want he can create a new whatsapp account.
Must Read: How to delete useless Photos from WhatsApp Automatically
I hope you like this activate two-step verification on whatsapp guide from which you will be able to easily activate two-step verification feature on whatsapp without any extra efforts. If feel any problem in this guide then please use comment box. Thanks to all.