Do you know your Gmail will work without internet? After enable Offline Gmail you can easily use your Gmail account without Internet connectivity. Google redesigned his most popular Gmail as well as added several new features in it. Update version of Gmail is based with artificial intelligence. After that you can easily run Gmail in offline mode without Internet connectivity.
After redesigned Gmail with new feature, you can easily read your mail even if you don't have internet connectivity. You can write, receive new emails. You can also check or delete your existing unwanted mails also. If you have latest version of Google Chrome browser with version 61 then you can easily use this version.
How to Send or Open new Confidential emails by Gmail
Gmail latest versions comes with different useful features. Gmail new look comes with latest confidential emails by Gmail feature for his users. You can easily send or open new confidential emails by Gmail to others with protection. Confidential mode allows you to gives a better control during sending the messages. You can easily set message expiration date, set pass code to open the message. Recipients will not have the option to forward email contents, copy or paste, download or print.
During sending any email you don't have any control. But Gmail new confidential mode gives you control during sending the private or confidential mail. This mode helps you to protect any sensitive information with unauthorized persons. By default lot of Gmail users using classic mode in which feature is not available. But if you already update your Gmail with new look then you will get confidential emails by Gmail feature.
Steps to Enable Offline Gmail and use without Internet Connectivity
In you are interested to turn on offline Gmail mode and use your Gmail account without Internet connectivity, then you have to take few given simple steps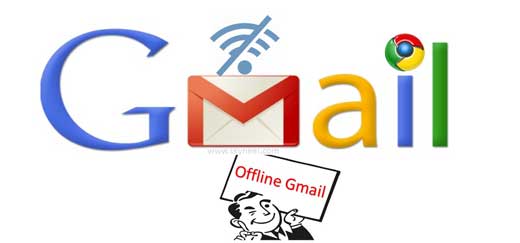 Step 1: First download and install latest version of Google Chrome app.
Step 2: Open your registered Gmail account. Go to the top right corner and click on the Gear (Settings) options.
Step 3: In the drop down menu click on the Settings options. Now, locate and click on the Offline tab in Gmail menu bar.
Step 4: Finally click on the "Enable offline mail" option.
How to recover permanently deleted emails from Gmail after 30 days
By default when you delete one or more selected emails and directly transfer in to the trash folder of your Gmail account. Sometime you need to recover permanently deleted emails from Gmail before or after 30 days. Gmail allows you to recover deleted emails from Gmail account with in 30 days from the trash folder. You can easily recover one or more deleted important emails from trash or bin folder from your active Gmail account.
Important Keyboard shortcut of Gmail account
Gmail is an important email service which is provided by Google. You can easily send or received mail to different person with the help of Gmail. You can also use different free Google products like Google Drive, Docs, Calendar and many more. If you want to work with faster speed then you have to use keyboard shortcuts on Gmail. With the help of shortcut keys, you can quickly execute any command on different application software. Just like that you can also use keyboard shortcuts of Gmail account.