Cricket lovers in all over India and world are so passionate for IPL 2014. They always curious to get update of IPL scores and news. For them in this article we are going to tell about five free apps which will help users to get all live updates of IPL. As it is not possible for people stay all the time at home or in front of TV or computers so these are the apps through them user can get all live news of IPL from whatever location they are. User can download these app free on their smartphones. Today, We talking About watch live IPL.
Five Free apps to watch live IPL
Starsports.com App
As being cricket lover you can download this official app of starsports channel. This app is available on both Apple Itunes store and Google Play store. Through this app user can see live videos of cricket. This app supports live streaming of HD videos. You can get many others knowledge too along with cricket by this app. HD videos can be played in Wi-Fi and 3G network. 2G network users can see audio and live score updates. Size of this app is 21 MB. Download from Google play store.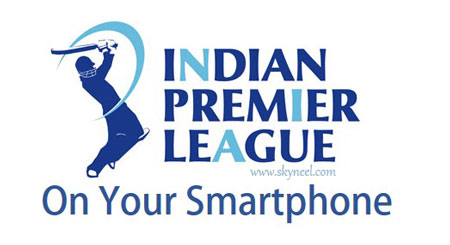 IPL 2014/ IPL 7
This app is specially designed for IPL lovers. AndroBuds who are the maker of this app claims that this app will give all updates to users. Through this app user will get continuously update of match schedule, data of playing team, latest news, match scores and other details. This app is available free for Android device. Size of this app is 3.9 MB. Download IPL 2014 app from Google play store.
Must Read: Use GPS without internet connection in Android Mobile
GoCricket
GoCricket is also available for getting live IPL updates which is made by Times Internet Limited. HD videos can also see by this app on smartphones. HD videos also shown on this app with the help of live streaming. By this app user can see on field photos of match too. This app is available free for Android and iOs devices. Size of this app is 4.2 MB. 
BCCI
BCCI also available in this list of free sports app in Google Play store. This app gives update of IPL 2014. This is an official web app of BCCI. Along with live score board, cricket commentary, interviews and all data about players also available on this app. On this app user can get all those knowledge which are available on BCCI's official site. This app will give you special IPL experience. This app never miss any updates of score board. 
Must Read: Change Touch, Camera and lock sound on Android phone
CriBol
Those cricket lovers who don't even like to miss a single ball, this app is very helpful for them. During you are driving, cooking food or busy in any other work you can't see screen of your smartphone, in this situation voice feature of this app will give you live commentary of cricket. Size of this app is 1.1 MB.