Most of the person's store his personal & important photos on his Android phone. These photos are important for us, but sometime your important and person photographs are checked by others on your phone. At this time you need to know how to hide photos on Android phone.
Sometime when your phone goes to the children hand they don't know about the importance of your photo and delete them accidentally. There is no way to get back one or more deleted photos from your Android phone. Lot of person take complete backup of his phone between a regular interval. Few person copy or move his important photos, documents and other things to another location or SD card. But few person does not like to do all these things they want to keep all photos in his Android phone only. At that time if they lost his all photos or someone check your personal and important photos. It'll be problematic situation but there is no need to worry after reading this article you can hide photos on phone. You can also hide and unhide media files on Android phone.
How to hide photos on Android phone
There are lot of ways to hide photos on Android. You can choose any required method to hide your all personal and important photos from your phone.
Must Read: How to add recycle bin feature on Android phone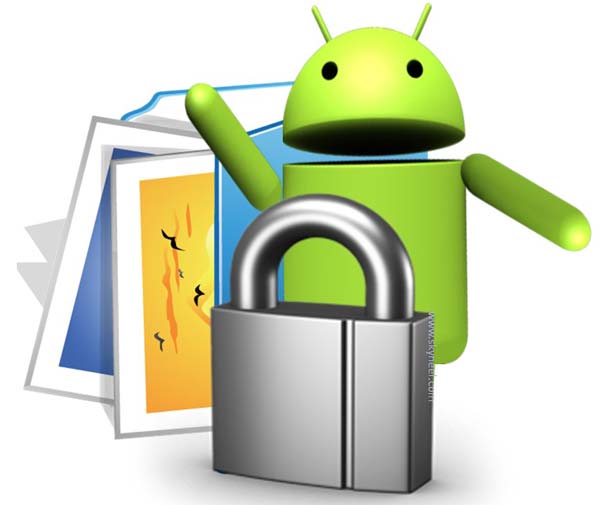 Hide photos in the Hidden Folder
It is one of the best way which is used to hide photos on Android. You have to use any favorite file explorer like ES File Explorer, File Expert, or Astro file manager.
Step 1: Download and install any favorite file explorer on your Android phone.
Step 2: Open the file explorer and create a new folder which name starts with a dot (.) or period. For eg: ".My images"
Step 3: Move all important images into the ".My images" folder. Now all those images no longer visible into your phone photo gallery. If you want to get back all these photos then you have to remove the dot or period sign (.) before the name of folder.
Using third party Vaulty app
There are lot of third party apps available which help you to hide photos on Android. We have discuss about the Vaulty app which help you to easily hide your important pictures or videos on your phone. You just have to take few simple steps to use Vaulty app to hide photos on your phone.
Step 1: Download and install Vaulty app on your Android phone.
Step 2: After complete the installation press it will ask you password. Enter the pin or text password as per your requirement.
Step 3: Tap on the Hide Picture & Videos option. Select one by one all required pictures or videos which you want to hide on your device.
Step 4: Tap on the "Pad lock" when you select the pictures and videos. Now, next time when you want to open these locked files or videos you must fill the password or PIN number. Otherwise you are not able to view your all locked files and videos.
Must Read: How to hide your apps from Android or iOS
I hope you like this article, after reading given methods you can easily keep safe and hide photos on phone. If you have any suggestion regarding this article please share your idea with us. Thanks to all.