Reliance Jio once again shocked its users. If you are Reliance Jio users then you can take advantage of this surprise. Reliance Jio gives its users a new surprise. This time the surprise given by the company will make you happy. Jio is providing free data to its users. If you also want to take advantage of this feature of the company, then you have to go to MyJio app and check. But let us tell you that only a few selected users can take advantage of this offer given by the company. Today we are going to tell you Jio surprise Offer in this article. You should definitely tell by commenting about how you liked this article.
For free data provided by Jio, you have to go to MyJio app, by going there you can check whether free data voucher has been added to your Jio account in addition to regular data. If yes, then you are among the few users of Jio who have been given free data. Let us tell you that in the recent AGM meeting organized by Reliance Jio, the name of Jio GigaFiber has been changed to Jio Fiber. The company will commercially launch this high speed broadband service on 5 September.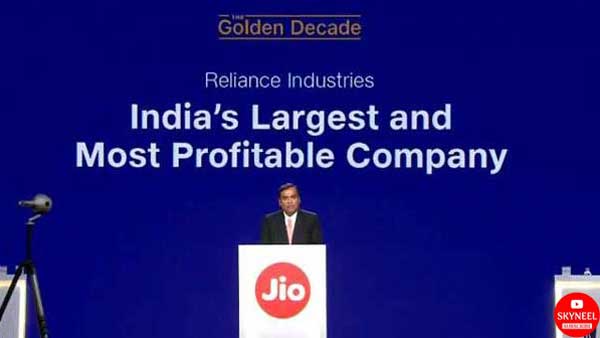 Must Read: Vivo S1 Review: Stylish Design Best Mid Range Smartphone
The service was announced last year and has been tested in about 5 lakh homes in the last one year. In Jio Fiber service, users will get a speed of at least 100 Mbps. Also, according to the information given by the company, plans ranging from Rs 700 to Rs 10,000 can be included.
Through Jio Fiber service you will get all the solutions in one package. For example, if you want to have a TV connection with an Internet connection, you do not have to have a separate connection for it. You will also get TV service through Jio Fiber. Not only this, users taking fixed line service will also be given a fixed line connection through Jio Fiber. All these services will depend on the data access received through the fiber network.
Must Read: How To Secure Your Google Account With Android Smartphones
In this article, we have told you about Jio surprise Offer. If you liked this article, you can also like our Facebook page and also subscribe to our YouTube channel. If you have any problems related to this article, you can tell us by commenting.