Budget Smartphone Segment is a specification war between phone maker companies. Companies are focusing on making smartphones that are compatible with your pocket and equipped with good facilities. Many of us want to buy a phone at a lower price which comes with top-line features. One such smartphone has knocked the Indian market. There are many such features in Oppo A5s that are enough to attract you. To give power to the Oppo A5s, such as 4230 mAh battery has been given.
There are many fantastic features in it, including 19: 9 aspect ratio including Notch display and dual cameras. But with the catchy features, what will the phone be able to do with the expectations of the users? Today our experts are going to tell you Oppo A5s Review in this article. You should definitely tell by commenting about how you liked this article.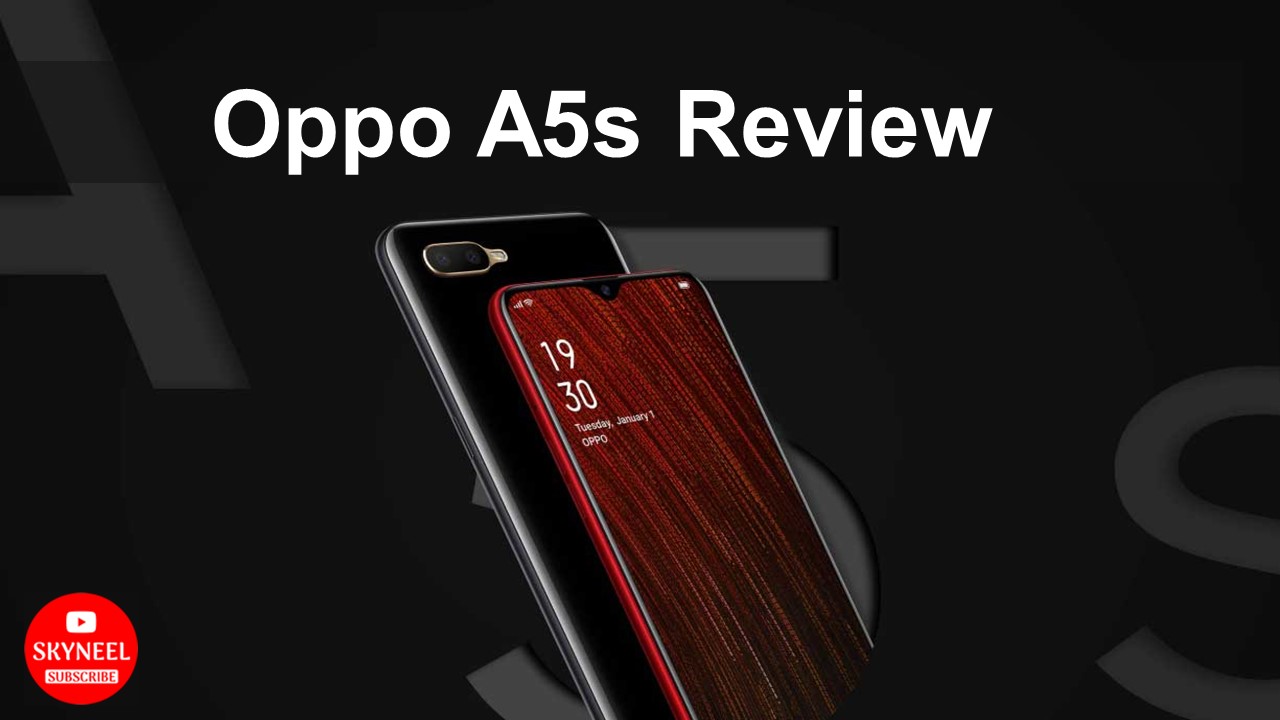 Oppo A5s: Display and Design
This phone has an edge-to-edge display. Plus, a small notch has been given. This phone looks quite like Oppo F9 Pro, Oppo A7 and Oppo K1. This phone made of metal comes with a rear panel smooth smoother look. This phone looks premium in appearance. However, in this phone the company can be given this gradient look. The circular shape on the rear panel has a fingerprint sensor under the dual rear camera. However, if this sensor is present at the very top, you may have some difficulty in it.
Must Read: Smartphone can harm your neck and eyes disease, be careful
Speaking of the display, the phone has a 6.2-inch HD Plus display with an aspect ratio of 19: 9. The phone's display on display in sunlight gives good brightness, which can be text, photos etc. in the phone. easily seen. No phone is slippery. In such a situation, it also gets better. Gorilla Glass 3 has been preserved on its front panel. Although finger prints have been printed on its back panel, we would advise you to use the back cover phone. The company is also giving transporter case with the phone.
Oppo A5s: Performance and Software
Oppo A5s 2.3 GHz MediaTek is equipped with a helio P35 processor. Also the phone was launched in two variants. The phone has 2 GB and 4 GB RAM. At the same time, 32 and 64 GB internal storage is provided. For security, fingerprint sensors, fan unlocks are provided in the phone, which work very well. When we tested the fingerprint sensor in the phone, the phone unlocked as soon as the fingerprint was placed. At the same time, it was similar to Face Unlock. Switching apps does not cause the phone to hang. But whether it is a hang issue during gaming or not, it can not be said at the moment. However, it did the right thing in normal gaming.
Talking about the software, Oppo works on Android 8.1 based on A5s ColorOS 5.2. However, if seen, it is a little disappointing. Because many phones in the budget range are coming with Android 9 pie. There are many features like Smart Sidebar, Multi Screen, Kid Space etc in the phone.
Oppo A5s: Battery Life
This section is the main element of this phone. The phone has a 4230 mAh battery. This battery is very good at this price. Also, it is capable of delivering battery life from 1 to one and a half days. Battery optimization is good in the phone because it closes the background application running in the phone, which does not cost the battery more. However, this can be troublesome at times, because the app you are working on, if your phone is closed again and again you will get erited. However, this is also a solution. You can lock the app that you do not want to close.
Must Read: Smartphone can harm your neck and eyes disease, be careful
Oppo A5S: Conclusion
The price of this phone's base variant is 9,990 rupees. At the same time, the price of the high-end variant has not been disclosed for the moment. If you are looking for a budget smartphone with a better battery backup then this phone can prove to be better for you. However, in case of camera this phone disappoints. This phone is getting tough competition from Xiaomi Redmi Note 7, Redmi Y3 and Realme 3 in the Indian market.
In this article, we have told you about Oppo A5s Review. If you liked this article, you can also like our Facebook page and also subscribe to our YouTube channel. If you have any problems related to this article, you can tell us by commenting.