Nintendo and Niantic, Incorporation developed his latest Pokemon Go game for Android and iOS device. During the weekend or vacant time most of the person like to play games on his device. In this article we have to discuss how to download and install Pokemon Go on your Android and iOS device.
You can easily discover and capture any Pokemon during playing the game. First you have to join one of three teams and battle against each other to get the ownership of Gyms and prestige. Pokemon Go is free to play, GPS based reality mobile game which allow players to win, capture, battle, and train Pokemon.
Must Read: Top Five Best Free Android Games 2016
Pokemon Go on your Android and iOS device
Pokemon are out of there, and you have to find out different Pokemon . When you talk or walk around your neighbourhood your feel vibration on your smartphone that means there is a Pokemon nearby. You have to throw a poke ball in-front to pokemon and catch him. There are lot of pokemons like Charmender, Balbsor, Sqartel, Charizard, Charmeleon, Cindaquil, Totodial, Pikachu, Venusaur, Charizard, Blastoise, and many more. After clearing the level you have to catch more powerful pokemon to finish the pokedex.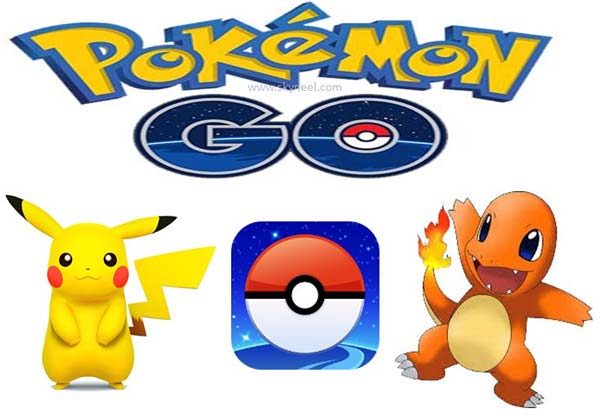 When you are a simple trainer you have to find out and catch different pokemons. After that you have to take on Gym battles and defend your Gym. You have to win the match to protect the Gym, if you will be successful then you will get a Gym batch. You have to win at least eight Gym batch after wining the matches.
There is an pokemon league is held in which you have to participate. During this league you have to face one by one four former trainers. After win all the matches against these four trainers you have to face champion league trainer. If you get success to win the game then you will be become a league champion.
Thee Pokemon Go is available only for your Android and iOS device. If you want to install pokemon go game on your device then you have at least 2GB or more RAM along with Android 4.4 or above version on your device. This game occupied approx 55 MB space on your device and already installed by 5 million users in his device.
Must Read: Cool hidden Google tricks to play games
If you want to get Pokemon Go on your Android device then you have to download this game from Google Play Store. Just like iPhone users can also download and install this game from iOS App store.
After reading this article you can easily download and install Pokemon Go on your Android and iOS device. It the best game to discover different pokemon on the planet earth. You have a chance to discover and capture different Pokemon and win the Gym battle.