Dear Friends, It's very difficult to manage our budget in these days. Now, there is no need to worry about paying increased mobile bills. There are lot of apps for smartphone, In this article I try to give information about few important apps help to reduce your phone bill.
All we know the importance of festivals in our country. During session of festivals our monthly budget and mobile bill increased, because we need a lot of things during the festival sessions. During these days our mobile charges increased due to the main reason, we have to give our good wishes using SMS or talk to other with the help of Smartphone.
Important Apps help to reduce your phone bill:
1. Google Hangouts:
Google Hangouts is one of the most popular and important app which you can easily use in your Smartphone for easily start online chatting and video calling with your friends, family members, and others. Using Google Hangouts you can create your own group in which you can do online chatting up to 100 people.  You can easily convert your one to one conversion with your 10 friends by using free group video call facility. You can talk or send SMS to your family members and others when they are online or offline. You can use this facility using web, ios or on Android Smartphone after signing in.
Must Read: Funny and Entertaining Prank App for your Smartphones
2. Skype:
It is one of most popular and important app which introduces video calling facility for his valuable users to easily talk face to face with your relatives, family members, friends or others. If you want to use this facility than first you have to create an email id on Skype.After giving your user id and password you easily logged in the Skype and then start video chatting, video calling, sending pictures and other important messages to your friends, family members and others. The main important thing of Skype is that it gives better performance on slow internet connection speed.
After downloading this app on your pc or your Smartphone open your account and open the contact list and select email id or phone number of your friends. There are few important features of Skype you can easily and quickly free downloading this app, instant chatting or messaging and start video calling using this app on your Smartphone or your pc.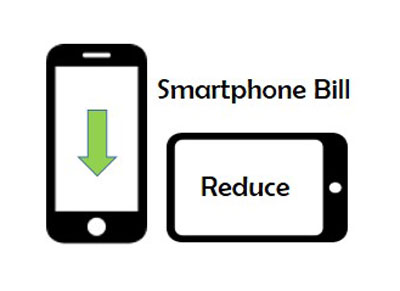 3. Ovo:
You can do better video chatting with the help of Ovo. It is the best app from which you can start video chatting with more than persons at the same time either they are your friends, family members or others in your Smartphone contact list. You can quickly start audio or video chatting up to 12 persons at a time. You can start video chatting at a time with more than one persons. Ovo app also has a video effect from which you can show different styles of your face. You can also record you all video calling by using this app.
4. Tango:
If you want to edit or share your photo with different effects during video chatting or sending messaging to others then you can use one of the best app for your Smartphone is Tango. With the help of Tango you can easily start your video chatting and instant messaging, editing and sharing your images and you can also download and start playing lot of games to spend your free time. These games are already available in this app. One of another important feature of this app is you can get different contact list from other social networking sites also.
Must Read: Top Unique Smartphone Apps to Improve Your GK
5. Fring:
This is one of the most important multipurpose video and instant chatting app which is like to Skype. With the help of this app you can easily enter in the contact list of different social media. The main important feature of this app is that you can easily start free voice and video calling with others and download games using this app in your Smartphone. Just use these given apps in your Smartphone and check your mobile bill reduced or not.
I hope you like this Apps help to reduce your phone bill article from which will be able to easily Apps help to reduce your phone bill without any extra efforts. If feel any problem in this guide then please use comment box. Thanks to all.