Asus Zenfone Flash Tool is an application that allows to you flashing Stock firmware on your Asus Mobile devices. Flash Tool Version is a powerful tool for all Asus Zenfone Android devices, but you can use this tool when your phone USB driver is installed on your PC.
What is a Asus Zenfone Flash Tool ?
Asus Flash Tools is an application to make bridge or connection between Android Smartphone and PC. And by this connection, you can easily flashing Stock ROM on all Asus Zenfone devices.
Must Read: How to remove Guest account from Asus Zenfone Android phone
Features of Asus Zenfone Flash Tool:
1. Flash Firmware: Asus Flash Tool Allows you to flash stock Rom on all Asus Zenfone devices.
2. Backup Apps: It allows you to backup option all installed app and system Apps on your asus zenfone and save it to the PC.
3. Restore App: Zenfone flash tool providing to restore the backup the you have made including system apps and Custom apps from the PC.
Download latest Asus Zenfone Flash Tool:
| Asus Zenfone Flash Tool all Version | Download link |
| --- | --- |
| Asus_Zenfone_Flash_Tool V2.0.1 | Download |
Must Read: How to hide and unhide media files on Asus Zenfone Android phone
How to Install Asus Zenfone Flash Tool:
Step 1: Download and Install Asus Zenfone USB Driver on your PC. Enable Developer Mode and USB debugging mode on your Smartphone by this guide. Now download Flash Tool and extract zip or rar file in desktop and open it.
Step 2: Now double click on Asus_Zenfone_Flash_Tool_V2.0.1.exe and click on Next button. Click on Next and install option. You will see a windows security dialog for install Asus Zenfone drivers. Now click on OK option.
Step 3: Now, Asus Flash Tool will be installed on your computer. That's all.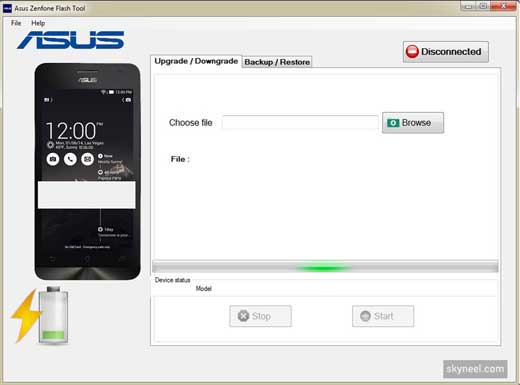 How to use Asus Zenfone Flash Tool:
Step 1: Download Asus Zenfone stock Firmware and Copy in desktop on your PC. Open Asus flash tool. Now, connect your Asus Zenfone device to computer using USB cable and click on Disconnect option.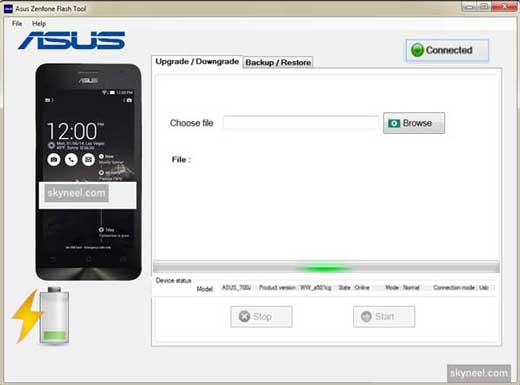 Step 2: Now, locate the Asus Zenfone stock firmware and click on Browse button.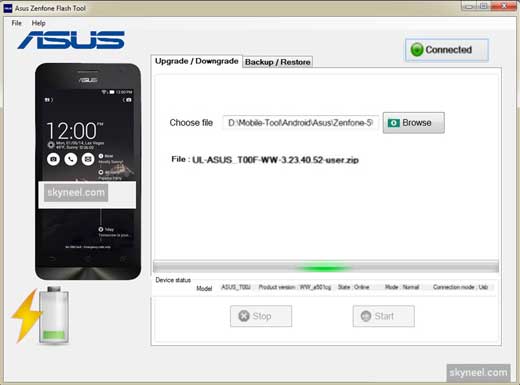 Step 3: Click on Flash button to start flashing process. Now, Your device will restart automatically. Long press and Hold volume down and Volume Up button to Recovery mode. Your phone is going to Recovery mode.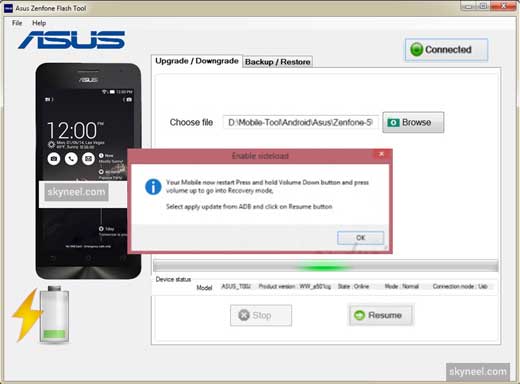 Step 4: Now, under the recovery mode Select Apply Update from ADB and Click on Resume button to resume the flashing process. Once, flashing process is completed you will see restart your device and disconnect from PC.
Must Read: Common security mistakes done by Asus Zenfone Android phone users
I hope you get your desirable Asus Zenfone Flash Tool version. You can easily install it and flash your ROM and custom recovery.  If feel any problem in this guide then please use comment box. Thanks to all.