Telegram is a popular instant messaging service, from where users can get the content of their meaning very easily and here the security of those users is also taken care of. This app is available on both iOS and Android. Telegram can be run on multiple devices very easily. You can easily access Telegram account by entering your phone number. On the other hand, if you delete your account from there then there is a big problem, while it is very easy to delete your telegram account. If you also want to delete your telegram account then it is very important to know this method.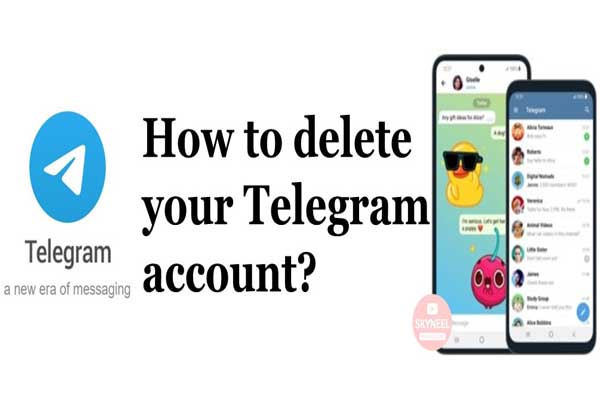 Must Read: Telegram launched group video call service, willdelete your telegram account compete with WhatsApp-Zoom
how to delete your telegram account
For this you have to first go to my.telegram.org. It should be tried that you go from desktop browser only. You will be asked to provide your phone number along with the area code. After that you click on Next. A confirmation code will be sent to you on the Telegram app on your device as a message from Telegram. After that you go back to the browser and enter the code.
After that you click on Sign In. Here you will see 'Your Telegram Core' page and three options on this page. These three options will be API Development Tools, Delete Account and Log Out options. Here you click on Delete Account. After this, now you click on the Delete My Account button. Now you will see a pop-up, in which you have to click on Yes, Delete my account. Doing so will delete your Telegram account.
Let us tell you that as soon as you delete the account from Telegram, all your data will be removed from Telegram's system. However, the group you create will remain and its members will be able to chat with each other. It can't even be erased. If you log back in with the same number you previously created the account with, you will appear as a new user. Telegram will then notify your contacts.
Must Read: How to download e-pan card?
In this article, we have told you about How to delete your telegram account. you can also read this Article in Hindi and If you liked this article and you can also like our Facebook page and subscribe to our YouTube channel. If you have any problem related to this article, then you can tell us by commenting.