Hello friends, today we discuss few important tips and tricks which are widely used by lot of users day to day who are using Google Chrome browser in his computer. This tips not improve your knowledge but also you can do work faster by using these tips. Here is few important tips and tricks of Google Chrome which are given below have a look:
Essential Tips and Tricks of Google Chrome
1. Save web page data in PDF files
When you open any web page and want to save this web page as a PDF format then you have to press "Ctrl+P" shortcut key combination on Windows operating system and then choose "Save as PDF" from the list of available printers to download that page as a PDF file. There is no need to give any kind of extensions to save the file on your computer hard disk.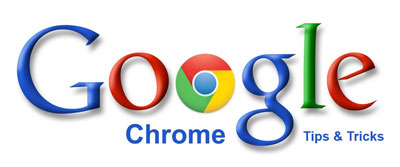 2. Quick erase your web history
You can easily view list of history on Google Chrome's on given path chrome://history. But Google Chrome not provide the facility to select all history contents at a time you have to click on each check box or you can also select first check box and hold on Shift key then press on last history check box to quickly remove all history from Google Chrome. You can remove your Google Chrome history by shortcut key and here is shortcut key Ctrl+Shift+N.
Must Read: How to secure Gmail and Android OS with Google 2-step verification
3. Fix Dim Speed of Chrome
When you continuously working on Google Chrome you feel that your browser is working speed is now slow. If you want to overcome this kind of problem on Google Chrome you can easily fix your browsing setting either clicking on the Tools -> Task Manager option and select any website which is consuming lot of memory and then click on the End Processes button or you can also restart your browser immediately.
4. Media Player Facility in Chrome
There is an important facility in Google Chrome which people don't know very well that if drag any audio, videos, image or any text or pdf files from your desktop area on your computer into the Google Chrome you can easily view or download these files quickly on your computer.
5. Write any text in Chrome
Another important tip of Google Chrome is that you can easily type any kind of text in a text editor window just like notepad in your current browser by using a simple Java Script.
To do this you just open another new tab or window and copy given following code and paste it on address bar of new tab or window data:text/html,<html contenteditable>and then start typing.
6. Set bookmarks in Chrome
If you have lot of bookmarks you can easily adjust them as per requirement in your bookmark toolbar of Chrome window by pressing right mouse button > Click on the Edit option and you can also remove any unused bookmark. After making any type of modification you can save all these change by clicking on the save button. You can also open all bookmark at the same time either on new tab of same window or another window by pressing right mouse button on bookmark line.
7. Remove upsetting Auto URLs
During working on the Google Chrome window, when you want to open an website and type the address in address bar chrome automatically take matching URL's from your past searched web history because these URL's are automatically stored in your web history page. If you feel that any particular URL's is upsetting you lot of time then you can easily remove that kind of URL from your web page history by remove or clear history or also press "Shift+Delete" key combination to permanently remove.
Must Read: Google provides Quickoffice app free for all Android and iOS users
8. Shortcut Keys of Chrome
You can use following given shortcut keys for quick process in Chrome window on your computer.
To open a new tab press CTRL + T.
To close current or active tab press CTRL+ W.
To open your web browsing history window press CTRL + H.
To save active web page for bookmark press CTRL + D.
To open developer tool page press CTRL + SHIFT + J.
To quickly clear cookies, cache and web history press CTRL + SHIFT + DEL.
To reopen last closed tab press CTRL + SHIFT + T.
To paste without formatting data press CTRL + SHIFT + V.
I hope you like Tips and Tricks of Google Chrome post. Give your important suggestion in the comment box and also share your knowledge with your friends, colleague or others. Thanks.