Facebook is the most popular social sites and many people are using it very frequently. They share pics, videos, connect with friends, watch videos etc., but there are many other things which you can do with your Facebook account. In this article, we will discuss some important Facebook secret tips which you should know while using your Facebook. It will enhance your enjoyment while using Facebook.
Facebook secret tips 1 : Activity Log
Through Activity Log you can check your posts, how many posts you did and what you liked on Facebook, your comment and life events if you added them. You can see what you did on Facebook on particular date.
Facebook secret tips 2 : Secret conversation
While you use Facebook, you can choose whether your conversation should be end to end encrypted or not. If your chat is end to end encrypted, it is secure from hackers too. In WhatsApp you get this feature by default but on Facebook you have to select it. For this you have to go to messenger settings, click on Secret Conversations and turn on it.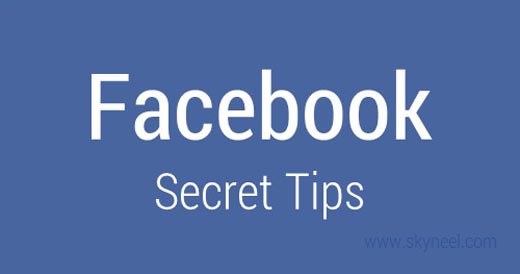 Facebook secret tips 3 : Legacy Contact Add
Through this Legacy contact your account can be memorialized after your death. A legacy contact is someone you select to look after your account if it is memorialized. You can give your account legacy to one of your Facebook contact. For this go to Settings, then click on Security, select Legacy Contact and add one of your Facebook contact here.
Facebook secret tips 4 : Uploads in HD
Whenever you upload any video or photos on Facebook it is resized according to space, data and upload speed. But if you want that your content should be in HD, first go to Settings, then click on Videos and Photos and turn on upload HD option for both videos and photos.
Must Read: How to use Important Facebook Shortcut Keys
Facebook secret tips 5: Where You Are Logged In
Usually we login our Facebook account from many different devices or browsers. If you want to check that how many devices of browsers you used to logged in, go to Settings, click on Security, and go to Where You're Logged In.
Facebook secret tips 6 : "On This Day" feature
This feature On This Day reminds you that on this particular day few years back what you posted, in which photo you were tagged in etc. if your Facebook account is not giving you this kind of notifications, you can turn on it. For this log in Facebook on web browser and go to www.facebook.com/onthisday.
Facebook secret tips 7: Who to See First
You get many updates of others on Facebook like your friends, any page or group which you follow on Facebook. Here there can be many updates which are most important for you. Facebook gives you a facility through you can give priority, according to that they give you news feed. For this go to Settings, click on News Feed Preferences, then Prioritize Who to See First. Here you can select whose posts you want to see first.
Must Read: How to stop WhatsApp from sharing your data with Facebook
Facebook secret tips 8 : Games on Messenger:
Facebook messenger app provides you facility to play game in messenger. For this start conversation with one of your contacts and send @fbchess play and start play. Besides it you can play Basketball or Soccer dribble. For this you have to send basketball or soccer image to someone and click on it. Game will be started for you, play and enjoy.