WhatsApp is an instant messaging tool and first choice for all of us. There are billion of WhatsApp users around the worldwide. There are many hidden WhatsApp tricks, but are you using them or not? There are many important secret hidden WhatsApp ticks you should try at your smartphones.
Essential Hidden WhatsApp Tricks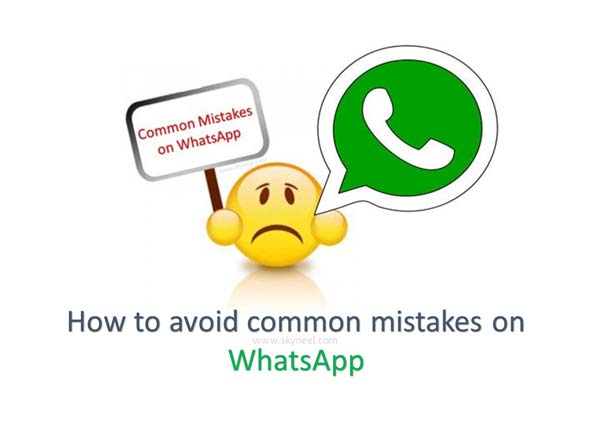 WhatsApp allows you to delete sent messages, turn on or off blue ticks, edit pictures or text, track your friend location, format text and many more. There are lot of person doing different mistakes on WhatsApp. You must of to know about them and try to avoid common mistakes on WhatsApp.
Delete Send WhatsApp Messages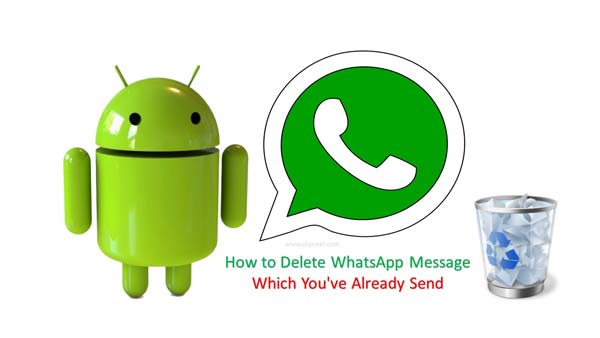 Last year WhatsApp introduced a latest feature which allows you to quickly delete any sent messages before they have been read either in a group or individual. In earlier version you can only delete send WhatsApp messages which is send to individual. But after updating WhatsApp you can easily delete any sent WhatsApp messages from broadcast group. To do this job you have to select the message and tap on the Delete for everyone'. Given hidden WhatsApp tricks allows you how to delete WhatsApp messages which you have already send.
Pin WhatsApp Chat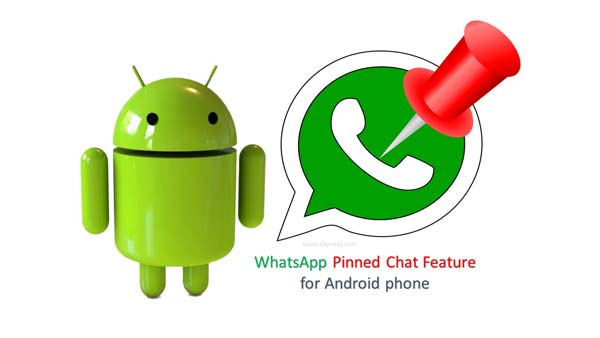 During working on WhatsApp, almost all the users scrolling the chat window again and again. If you have latest beta version of WhatsApp, then you can there is no need to scrolling long list of conversation. After pin particular WhatsApp number, you can place them at the top of WhatsApp chat window. Remember one thing you can pin up to 3 WhatsApp chats either for group or individual. You must have to know, how to use WhatsApp Pinned Chat feature for Android phone.
Configure Privacy Settings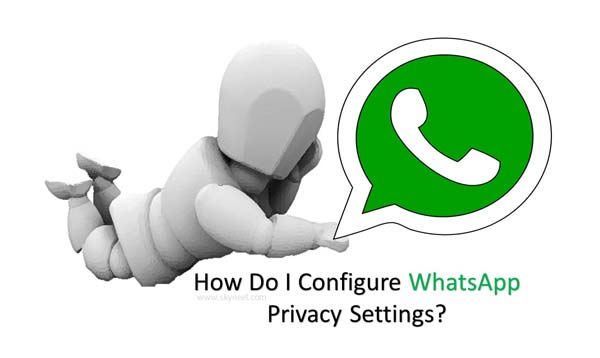 In earlier versions by default any WhatsApp user can check read receipt, watch last seen, set or update profile photo. If you have updated version of WhatsApp, then you can easily configure WhatsApp privacy settings as per you need. You can update or set last seen, change profile photo security, check status of security and many more. Given hidden WhatsApp tricks allows you to know how to configure WhatsApp privacy settings at your smartphone.
Activate WhatsApp Unsend and Live Location Sharing Feature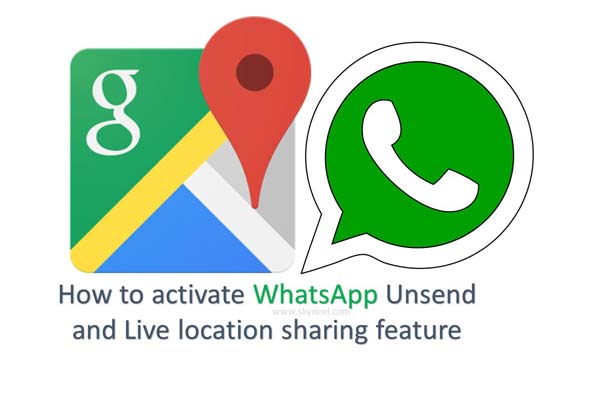 Given WhatsApp tricks allows you to easily stop or undo the sended message to others within 5 minutes of sending them. If you accidentally send any text messages, image, or video to someone then you can easily stop or recall them using unsend feature.
You can also sharing you live location with your friend, family members to keep track you live location. To do this job you must have to know how to activate WhatsApp Unsend and Live location sharing feature at your smarpthone.
Format text in WhatsApp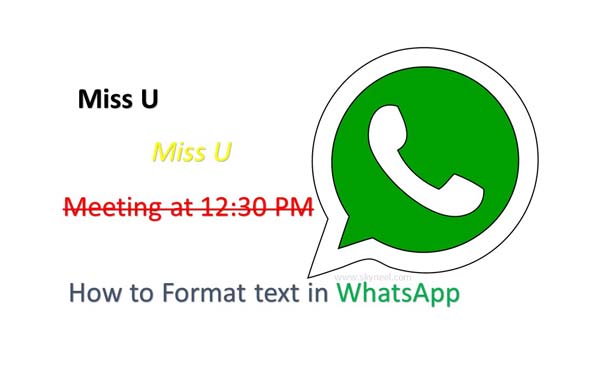 Normally we can send plain text message to other persons. Now, WhatsApp rolled out formatting feature, which allows you to apply boldface, italicised and strikethrough feature on plain text. If you have latest version of WhatsApp then you can easily apply formatting during sending text on WhatsApp. It's another important WhatsApp trick for his users.
Bold: If you want to mark bold text then you have to add asterisks symbol at starting and ending point of plain text e.g. *Miss U*
Italics: To convert any plain text into italic, then you have to add underscore symbol at starting and ending point of any plain text e.g. _Miss U_
Strikethrough: This option allows you to cross a single line over the middle of any plain text. To do this job add tild symbol at starting and ending location of any plain text e.g. ~Meeting at 12:30 PM~.
Lot of person also facing may different issue's with your WhatsApp. In that situation, you must have to read WhatsApp problems and solution on smartphone.