Facebook is very popular social networking website around the world. Sometime we need to download Facebook videos in HD quality but don't know what is the process. There are lot of website allows you to online download Facebook videos or use any third party software.
Facebook allows his registered users to post his comments, share images and post any interesting content on the web. You can also start live chat, watch any short-form video.
In this guide we have to discuss a simple way from which you can easily download any required Facebook videos at your Android or Computer. You can shared content publicly, or it can be shared any message or video in group of friends or family, or with a single person. There are lot of person daily surfing on the Facebook and spend his vacant time.
Steps to download Facebook videos in HD Quality
During surfing on the Facebook social networking website, you can take given simple steps to easily download any Facebook video in HD quality.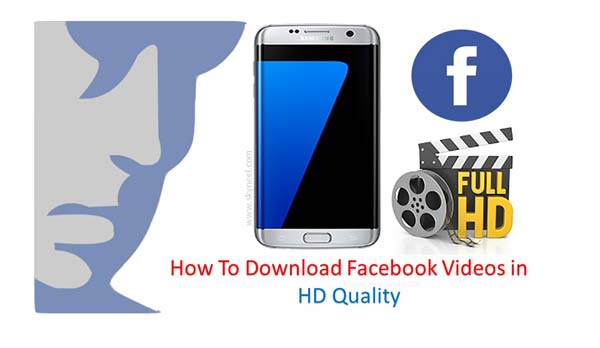 Step 1: First you have to open your registered Facebook account from which you want to download Facebook videos in HD quality. Press right mouse button on that video which you want to download and click on the Show Video URL option.
Step 2: After showing the URL of video, click on the copy the video URL option. After copying the URL of video, you have to open a new incognito window in Google Chrome. Then paste the copied video URL in the active address bar and hit the enter key.
Step 3: Click on the Not Now option in active Facebook signup window. After that press right mouse button on the page and hit on the "View Page Source" option.
Step 4: After open the view page source window press Ctrl+F shortcut key to open the search box then type hd_src: and press enter. You can check this activity highlight the link which is started from hd_src: . Now copy the link between the double quotes.
Step 5: Paste the copied link in new tab of active browser window and press Enter key. After start playing the video, press right mouse button and choose "Save video as.." option.
There are lot of important Facebook secret tips which allows you to do lot of things on your Facebook account. It will not only enhance your enjoyment but also provide different features while using the Facebook.
All we know Facebook is very popular social networking website. You can easily send messages, pictures, video, audio, and play online games, within your friend's community and with your family members. Chatting is an important part during surfing on the Facebook.  Most of Facebook users spend his vacant time during chatting with someone on Facebook. You can use given important chatting shortcuts on Facebook which helps you for instant chatting.
On Facebook you can easily chat with others members whose are online and available for the chatting at that time. Facebook improve his website by providing different features to his valuable users. So, today we discuss in this post about very useful chatting shortcuts of Facebook. Have a look all these chatting codes list with description. Facebook try to attract his users by providing these chatting shortcuts during chatting.