Hello friends, Today we have to discuss about the HoloGlass theme which not only enhance your background colors but also make your apps transparent. HoloGlass such a nice theme for Gingerbread, ICS and Jelly Bean. It makes different your device. HoloGlass theme makes your apps transparent, allowing your background shine. This theme to improve the Android UI, focus on the Android user's personality with no compromising the Holo design.
At present time most of the mobile manufacturer companies launch budgeted smartphone which comes with different great features and latest technology. Most of the persons must have to use different kind of apps, themes in his smartphone which provide better and stylish look of your smartphone.
Must Read: Samsung Galaxy S4 Launcher for Micromax A110 and A116 and other similar device
Features of the HoloGlass Theme:
If anybody want to install this theme on his smartpone then first he want to sure about the features of this theme. So, let's have a look about the important features of the theme.
1. HoloGlass makes transparent of your Phone app and Contacts app and transparent your Settings.
2. Theme modified Clock style.
3. You can use any app for the default Holo theme.
4. HoloGlass has translucent status-bar icons.
5. HoloGlass has QS toggles and Glass-ey notification tray.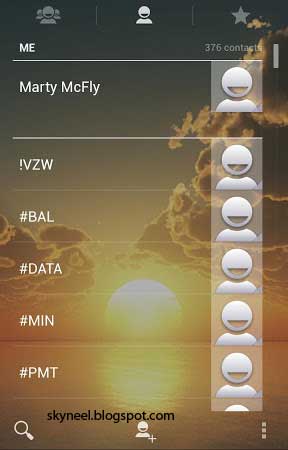 Must Read: Windows 8 launcher and Lumia style for Micromax A110 and any Android Devices
This theme has been tested with official versions of AOKP, CM10.1, and PA, but it should work on similar Rom. It is a free theme on Google Play store, so install this theme from Google Play Store.
I hope you like this HoloGlass from which you will be able to easily modify and make your phone attractive and impressive without any extra efforts. If feel any problem in this guide then please use comment box. Thanks to all.