Hi Guys, we know very well about the Google Play Services,  it is specially used for updating different Google services like Google apps and apps from the Google Play. Google services are very important for us. With the help of Google Play services you will get main functionality just like authentication to your different Google services. You can easily synchronized contacts, easily get rights to access latest users privacy settings with high quality features and many more. So, today we discuss how to download and install updated Play Services APK 7.8.99 in your smartphone. You will share additional information just like your profile image, name, location and your current doing status e.g. are your running, walking or driving via Google Services APK 7.8.99.
How to download and install updated Google Play Services APK 7.8.99
Most of the smartphone user download and install apps from Google Play in his Android Smartphone. But, if you uninstall Google Play services from your Android smartphone then these apps are not working. Google Play service allows the Android smartphone users to improves your app experience. Basically Google Play service is used to boost up the offline searches, improve your gaming experience and many more.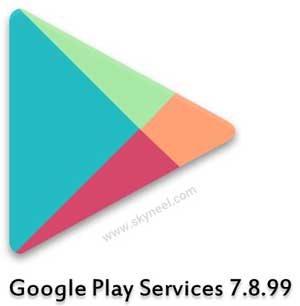 If you download and install latest version of Google Play then you will get different features. Google Play service wear and fit API improvements for data transfer, improve location or place API to reduce your wait time. API stands for Application Programming Interface. API is a set of protocols, tools, procedure which allows to creation of software application. The API provide access the data of any application or operating system. API specially designed for programming GUI (Graphical User Interface).
Must Read: Latest Google play store for all Android device and Micromax phone
If you want to check right and latest version of Google Play services then either you must logon com.google.android.gms through Play store or you can also tap on Settings > tap on Apps > now, tap on the Google Play service. You will get the right or latest version within brackets of Google Play service for your Android smartphone.
Download Google Play service from Google play store: click here
Must Read: Latest WhatsApp secret Tips and Tricks 2015
I hope you like this article. After reading this article you will be able to download and install updated Google Play Service APK 7.8.99 on your Android smartphone. Kindly share your knowledge with your friends, family members and others. Thanks to all.