There are many users who use Google Chrome as web browser. Many times, users have to face slow speed of Google Chrome while working on their system. In this article, we will discuss some tips which will help you to increase Google Chrome speed.
The Google Chrome is already a speedy browser as compare to other browser. But if you make some change in your Chrome browser, then you will increase Google Chrome speed for suffering and downloading.
Tips to increase Google Chrome speed: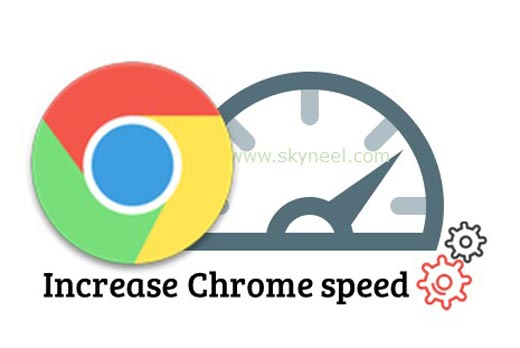 1. Check your updates:
You should regularly check updates in your PC or laptop, or if you find any update, install it. By doing this not only your system, will support advance things but also your browser's speed will be increased. To check updates, you should have to go settings of your system.
Must Read: Start playing dinosaur game on offline Google Chrome browser
2. Remove useless extensions:
Remove useless extensions from your system time to time. These extensions are small program's which run in your device. To remove these apps you need to open your Chrome. Here you will see three dots in right side upper corner, click on it. Then go to More tools and click on extensions. After that those extensions you want to remove, remove them.
3. Remove useless plug-in
Extra plug-ins also effect on browser's speed. To remove them type chrome://plugins/in in address bar. Here you can turn off plug-ins according to your choice.
4. Remove unused tab and browser
While working on device we open many tabs at one time. Running many tabs at same time, gives load to browser. If you open few tabs, your browser will work in fast speed.
Must Read: Google Chrome secret tips and tricks 2016
I hope you like this improve Google Chrome speed guide from which you will be able to easily increase Google Chrome speed for suffering and downloading without any extra efforts. If feel any problem in this guide then please use comment box. Thanks to all.