Gmail is our most used app. Most of the work in our phones and desktops is from Gmail, but many times we want to logout from our device or Gmail because of many things. With the Gmail website or your Android, you can log out of the Gmail account that you have not used during your Android setup. Today, we are going to tell you through this article how to logout a Gmail account on desktop and Android phones?
How to logout a Gmail account on the desktop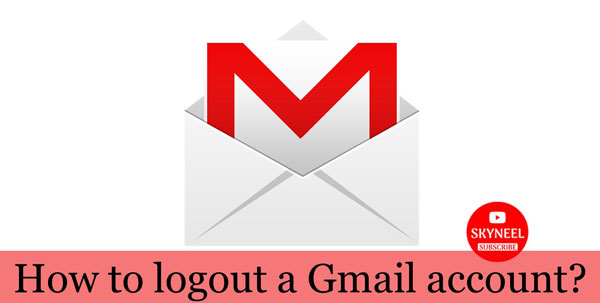 Must Read: How to create a Gmail account without phone number
Step 1. Visit https://www.gmail.com This will open the default inbox of your Gmail account.
Step 2. Click on your profile icon. It will have a round icon in the top-right corner of the page. After this, a drop-down menu will appear on the screen.
Step 3. If you have not created a profile picture in your Gmail account, this icon will display the first letter of your name in the color circle.
Step 4. Click Sign Out: It will be found in the lower-right corner of the drop-down menu. By doing so, you will be logged out of your Gmail account (as well as other Gmail accounts), and you will be taken to the "Select an account" page.
How To Logout Gmail Account In Android Phone
Step 1. Go to settings in your Android phone.
Step 2. Tap on the accounts.
Step 3. Tap on Google: This will open Google Accounts.
Step 4. Tap on the Gmail account, the account you want to logout with.
Step 5. You can not logout with Google account during setup of your Android phone.
Must Read: New Gmail Smart Compose and Smart Reply features
Step 6. Tap on the icon of the three dots, it will be in the upper-right corner of the screen. A drop-down menu will appear
Step 7. Tap on Remove account. By doing this, your Google Account will be deleted from your Android and every application that was using Gmail.
In this article, we have told you about logout a Gmail account. If you liked this article, you can also like our Facebook page and also subscribe to our YouTube channel. If you have any problems related to this article, you can tell us by commenting.