Microsoft has been launched Office apps for Windows phone along with iOs and Android smartphones. This app is available without any cost for operating system in these days. Microsoft still planning of Paid Office 365 for Business. On this aspect time will tell what impact comes for company by this decision of announcing Free Office smartphone version.
Microsoft launch free Office apps for Android and iOS:
Microsoft on Thursday launched its new Office app for the iPad. There are several features, but for editing facility one has to take subscription of Office 365. CEO Satya Ndela remain in charge of the world's largest software company, is planning to go to the new platform. Microsoft is set to expand its business.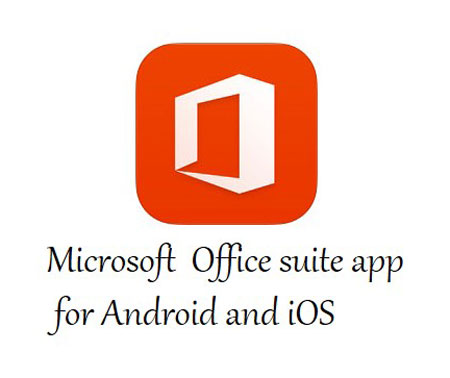 This app is free of cost only for home purpose, but if you want to use Office 365 for business purpose, then you have to pay  $99 for a year or $9.99 for the one month. But as per watching his main competitor like 'Apple', Microsoft decided to make free subscription on new iOS. Google also provides a free set of different mobile apps, with QuickOffice for Android device. The Microsoft Office Mobile app is free to download from the iOS App stores, but this app occupied approx. 49.2MB space.
Microsoft Office Mobile App for business purpose is provide the facility on your iPhone to easily create new file, open an existing file, make some necessary editing in the file,  view and print file contents of Microsoft Word, Microsoft Excel and Microsoft PowerPoint documents from any location on your mobile. With the help of this app you can easily and quickly create different kind of chart, smart art, images, shapes, make animation effects, apply formatting and many more.  Documents look like the originals, thanks to support for charts, animations, SmartArt graphics and shapes.
Must Read: Google provides Quickoffice app free for all Android and iOS users
What is different in this app?
* All Problems of Layout has been Solved.
* Touch features is available for photographs and charts.
* This app is free for reading and presentation. For writing and editing user have to take subscription of Office 365
* If the users subscribe for this app they will 20 GB SkyDrive free space.
Must Read: How to secure your Android Device with 9 tips
You can download and install this app from Microsoft official site for Android and Microsoft apps for iOS.
I hope you like these Microsoft Office apps from which you will be able to easily done your work without any extra efforts. If feel any problem in this guide then please use comment box. Thanks to all.