Hello Friends, Recently, Netflix has given free access to some of its series and movies as part of the Netflix free offer. To watch them, you no longer need to create an account on Netflix nor do you need to take any kind of subscription.
Must Read: Top Android Smartphone Apps to Watch Movies TV Serials
You can watch free movies like Bird Box, including Netflix's popular series Stranger Things under this offer. Apart from this, popular content such as Love is Blind, When They See Us and Boss Baby are available for viewing. Netflix has never offered such an offer before.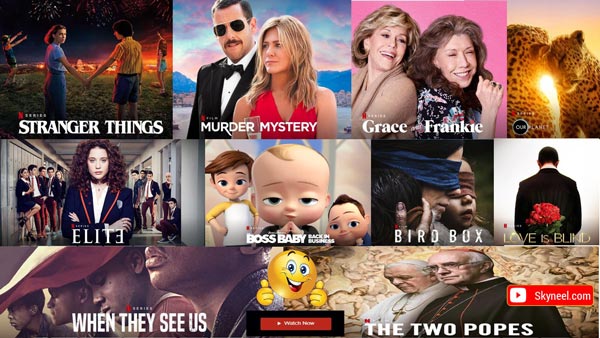 Now the number of OTT platforms is continuously increasing in India, so Netflix is ​​also bringing new offers so that it can also increase its users. India is a huge market for OTT platform companies. That's why Netflix has already made plans for mobile users much cheaper.
In the Netflix Free Offer, you can watch a total of 10 movies and series. You can watch them by going to netflix.com/in/watch-free. Here you do not need to log in or sign up, you can see them directly.
Must Read: Top 5 common issues that Reliance Jio users still facing
Netflix in India had stopped a one-month trial offer, in which credit card details had to be filled to create an account. People were using this free trial account of Netflix in such a way that they did not need to subscribe. Due to this, Netflix stopped the free trial and brought Netflix free offer. With this offer, you can only see limited content.
Netflix needs to change its subscription plan to Indian users. These offers will not increase the user base of Netflix. Because the Netflix Monthly Plan is very expensive, as well as the Netflix annual plan is not there. There are many series and movies that are not available in Hindi at the moment.