As per watching the success of Samsung Galaxy Note 4 now, According to the latest report of WhoWired website, Samsung company ready to launch his latest Note series phablet Samsung Galaxy Note 5 along with dual-edge display variant which previously called Project Zen in the July Month, but at this time Samsung company may be innovated few changes in this phablet.
As per the report the 5 prototypes of Samsung Note 5 have been build and these send to few clients. As you know that Samsung Note series phablet and Apple latest iPhone both launch in the September month in each year and they give a tough competition but If Samsung company launched quickly Galaxy Note 5 then it will much better than Apple's iPhone 6S and 6S Plus.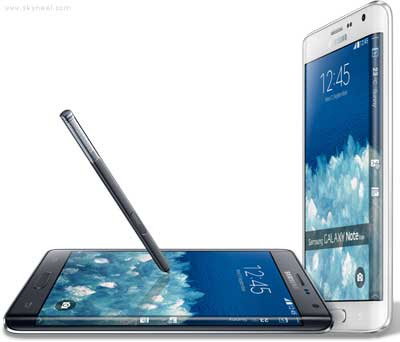 Just like previous year, Samsung company may be launched two latest smartphone – one Galaxy Note 5 and other is dual age screen smartphone. AS per the leaked report of Project Zen it would be either 5.4-inch or 5.5-inch dual curved screen with AMOLED display, Hexa-core 808 SoC Snapdragon powerful processor, Exynos 7422 chipset, with 32GB inbuilt storage capacity with custom mode CUP, GPU, RAM, much better storage,modem and many other security features.
Must Read: Top Five free to download useful apps for Android Smartphone
The Galaxy Note 5 comes with 16MP rear camera with OIS (Optical Image Stabilisation) and 8MP front facing camera for taking selfies and video calling. The Note 5 phablet runs on latest Android M 6.0 version. As per the SamMobile latest report Company making lot of test on different components and as per the report Galaxy Note 5 comes with 2K resolution which provide 4 time much better screen resolution than HD while as per the other sources it will comes with 4K panel that means it will provide 8 time much better screen resolution than HD.
Samsung company give his full attention on on the design of next generation phablet. The Galaxy Note 5 comes with latest and stylish design in which metal and glass will be used just like Samsung Galaxy S6. To give premium look of this luxury phone company may be use leather to give healthy competition than others companies handset.
Must Read: Mobile Apps – Ways to make smartphone even better
We have to wait until July or September month, while Samsung company has not confirmed details of upcoming latest phablet Samsung Galaxy Note 5 and dual age screen smartphone.