After long waiting Microsoft surprise to his all users to launch Windows 10 operating system at the place of Windows 9 Operating System. Microsoft launches his latest operating system on last Monday. This operating system is prepared for mobiles, personal computers and tablets interface.
User interface of this operating system is very easy from which you can easily run this kind of operating system on any three platforms. In this article you will get preview and features of Microsoft Windows 10 operating system. Microsoft company launch Windows 8 operating system in the year 2012 then after us hearing the news that Microsoft launch Windows 9 operating system in the market but company launch Windows 10 operating system in the market with start button.
User know very well there is no start button in Windows 8 operating system and lot of users feel problem to use this operating system. Regarding that problem company launch Windows 8.1 operating system with start button. As per the critics review that Windows 10 mostly used at the place of Windows 8 or 8.1 operating system.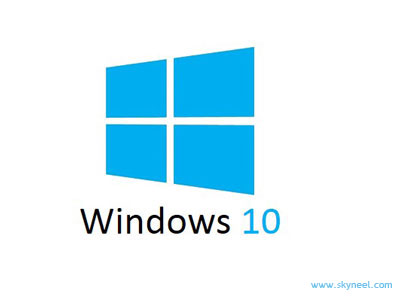 As per the source this operating system will available in the market in the year 2015. At present company only launch preview of this operating system. You can use this Preview version from Microsoft site click here.
How to get Windows 10 Preview
You can easily download technical preview of Windows 10 operating system from Microsoft website preview.windows.com from 1st October, 2014. In this operating system preview you can face any kind of technical problems or bugs due to the reason of developing stage of operating system.
Must Read: Computer- Keyboard Short Cut Keys for Windows
Features of Microsoft Windows 10
Tiles Interface:As per the Windows 8 operating system it does not have tiles interface. You get start menu when you are using this operating system and tiles feature in available in the start menu. You will get full tile interface in touch mode.
Internet Listing:
You get internet searching listing along with computer search in search result feature apart that you can watch task view. If any users click on the button which is placed on the taskbar he will get small thumbnails of all opened windows.
Latest Command Prompt:
Latest operating system provides better command or dos prompt against all other operating systems with multitasking facility. With the help of multitasking facility you can quickly and easily open and set different size windows on the desktop area as per your requirement.
Big Touch Buttons:
In this operating system users get much bigger buttons for touch users which are much touch friendly than others.
Multiple Desktop Views:
You can open more than one window at a time of all opened application program windows on the desktop area  and also carry any app from one window to another window without any problem. This feature treat like a swipe feature just like you can connect more than one tablet or phone screen. With the help of this facility users can do multitasking by creating different desktop area for different files or object. This feature act as per Apple –X operating system.
Task View Facility:
If you already opened more than one application window and you want to toggle or swap between them then you can easily do that work either from taskbar or by pressing ALT+ Tab key.
Snap Assist UI:
Microsoft include new user interface Assist UI (User Interface) in latest Windows 10 operating system.  With the help of this facility users are enable to view four apps on single screen at a time in quadrant view. If you have any blank area on your desktop then windows 10 operating system automatically fills that area by any app.
Must Read: Howto Disable / OFF AERO-PEEK feature in Windows 7
Quantum Mode for Convertible Device:
One of most another important features is also included in the Windows 10 operating system from which you can use quantum mode for all convertible device like two-in-one laptops, tablets, which is interchangeable with others. This feature is used to create touch and windows keyboard friendly from that anyone can easily use them. You can quickly and easily switch your devices by using this feature. Better Security and Cloud Connectivity: In this operating system security feature is much stronger than all other operating system and also you can quickly store your personal and confidential data on cloud.