Google has presented new version of Android 5 Lollipop.  In conference of I/O developers of Google which held in San Francisco, something special was expected. And it happened too, Google introduced new operating system Android 5 Lollipop.
(According rumors its name will be Lolipop, but company still not officially announced its name.) Head of Android Sunder Pichai told about this operating system. Although only developers version of this operating system introduced. Android 5 Lollipop launched with new features which brief description is given below:
This new version of Android is added with new notifications and many others facilities for designers. In this operating system Google tried to fulfill all drawbacks of previous versions. Many new features enrich this version which makes easy accessing for users. Google announced this updated version Android 5 Lollipop for Nexus 5 and Nexus 7. There is battery saving system also available in this version.
Must Read: How to swap internal storage with the SD card in Android device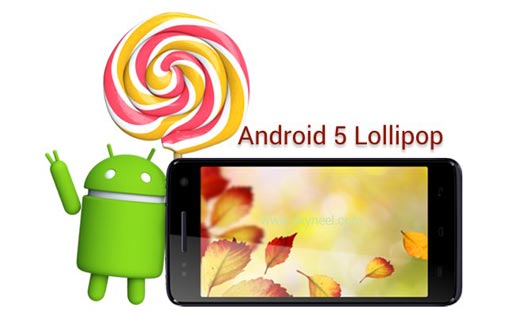 Features of Android 5 Lollipop
New Look:
This new version will be launched with new look. This look is different from Android 4.4 Kitkat. In this new version Google come with new interface material. Google presented this version with new interface look. This version has more layers of interface. Although user interface of simple and less layer is regarded a good interface. So this new interface with many layers will give users new experience. Only after its use anybody can say this new look of interface is good or not.
3D Multitasking:
This is new feature which is added in this new version of Android. This feature will show all apps which are recently used, but they will be shown in 3D display in place of 2D. App tiles will be shown in 3D.
Navigation Button
In this new version navigation button is also improved by re-designing. Although features of this navigation button will be same like Back, Home, Recent Apps, but its look is very different. It is thought that this new design of navigation button is inspired by PlayStation controller. This navigation button is like triangle, circle and square. How this button works can be said after its use only but this button will be in simple look.
Notification
Users who are indulge in notification task, will get third party Android interface in this Android 5 Lollipop.  While user is doing any work, notification will be pop-up in this version. It mean you are using any app you can check notifications without going to home-screen. Beside this you will get new lock screen notifications too. If your phone is screen locked, still four different notifications in one time can be displayed on screen.
64Bit CPU Support
This is also new feature in this new version, which is 64 bit processor support. This feature is developed to work with new hardware. Till now all work is done in 32 bit processor. Processor of 64 bit will be more fast and more RAM used in this feature. In multitasking this 64 bit processor will be proved good.
Must Read: Best app to take backup of your phone contacts easily
Wherever you go, you will be connected:
This feature is not related with internet or social networking sites. But this feature help to connected always with TV, Smart watch etc. This new operating system will fulfil all task of user perfectly, if you are using Google Now or you are checking notifications in your Smartwatch. If you want to search any movie using voice search or you want to see in your car's display any coffee shop, this new Android 5 Lollipop will help you. May be that's why this new version is called connected operating system.