The world's largest tech company Google's developers conference GDC19 is scheduled to be held this month on March 19. Google's main focus in this conference will be on gaming. Google has given this information through its tweet. Even before this conference, Google has started rolling out the first version of its latest operating system Android Q Beta to Google Pixel smartphone users.
According to a media report, Android Q beta has different features than its previous variants Android 9.0 Pie. This new operating system has focused on Artificial Intelligence features just like the previous operating system. Google has added many features such as control over location data, faster app start up in this new operating system.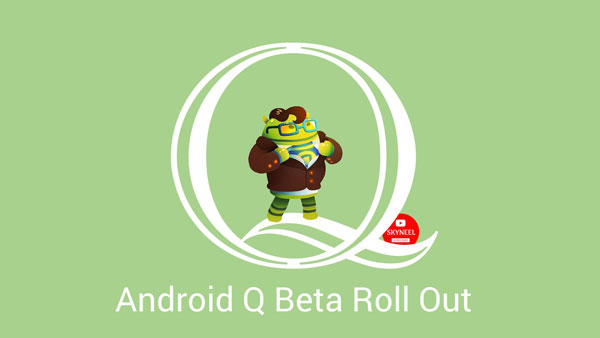 Gather around as we unveil Google's vision for the future of gaming at #GDC19.
Live 3/19 at 10AM PDT.
The beta version of this new operating system has been rolled out as the official beta of Android Q. Google's Vice President (Engineering) has told the App Developers about the main features of this operating system through their blog post. Android Q will be focused on additional privacy and security. App Developers This new operating system's camera features like more 3D filters, customized Bokeh filters, etc. can be given in depth mode. Also, it will take less time to load the app.
Must Read: Facebook Messenger Dark Mode – How to Active Dark Mode on Facebook Messenger
The first variant of Q beta can be accessed on any Google Pixel device. For this, Google Pixel users must register for the Q Beta program. The final build of this operating system will be offered in Google I / O held in May this year. Come on, know everything about Android Q Beta
These smartphones will get Android Q beta
You can access Android Q Beta on Pixel 3, Pixel 3XL, Pixel 2, Pixel 2XL, and Pixel and Pixel XL smartphones. Google has said that the system image downloading these devices has also been made available. Users who do not have Google's smartphones will also be able to download this system image via Android emulator. After this, you will be able to test this new operating system via the SDK manager in Andrews Studio.
Focus on privacy in Android Q
Google's new operating system will focus primarily on privacy in the Android Q. In the Android Q, users will be able to decide which app to permit which app to permit and which app does not have to permit. In all the Android operating systems that have been launched so far, if an app asks you for a permit of the location then you grant it permission only if you can access that app correctly.
Android Q will give users the same rights as Apple's iOS so that you decide whether to give the app permission to the location or not. Apart from this, users will find three types of options – App this is running, app all the time (working in app background) and Never (never). It depends on the user to choose which option or option.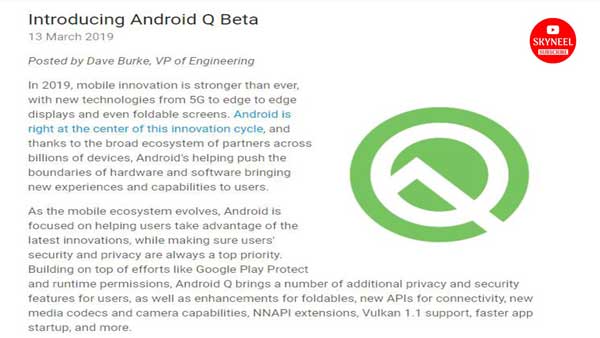 Must Read: How to activate YouTube Dark Mode feature in Android or PC?
According to the blog, the user will have more control over any shared files. For this, the user will get more run time permissions through which permissions of photo, video or audio can be controlled. Now the user will only specify which downloaded file will use an app. This means that no app will be able to access any file from itself.
Android Q for Foldable Screen
Google's new operating system is also designed for smartphone smartphones of smartphone manufacturer companies such as Samsung and Huawei. The Android Q operating system app will give developers the advantage that they can develop apps based on these foldable screens or large screen devices.
Sharing Short Cut
Through this new operating system, users will be able to easily share in any other device. For this, users will get features such as Sharing Short Cut, which will show the speed of sharing a file. Apart from this, users will also get features such as camera, connectivity, gaming and neural network API. Stay connected to skyneel.com for periodic information from each time connected to this new operating system.