Hi, BBM Now available for iPhone and Android both Smartphone. Blackberry Messenger finally goes LIVE on iPhone.  Fast, reliable & smartest messenger now available cross-platform and it will be become top-apps of chat app list. Now time to forget WhatsApp, Chaton or any other apps. WhatsApp is a battery sucker for all Smartphone's. So remove it from your BlackBerry, Android & iPhone and improve your battery backup.
How to install BBM app in your phone:
Step 1: first of all download BBM for your Android and go to the System setting, then tap on security and find unknown sources, then check it and install the fabulous app on your phone, after then the open BBM, and type your email address into the box, hold your spot in line.
Step 2:  BlackBerry will you send an email, as soon as, you reach to the front of the line and you can start using BBM (It will take few hours so don't worry and not do anything extra. It is so simple).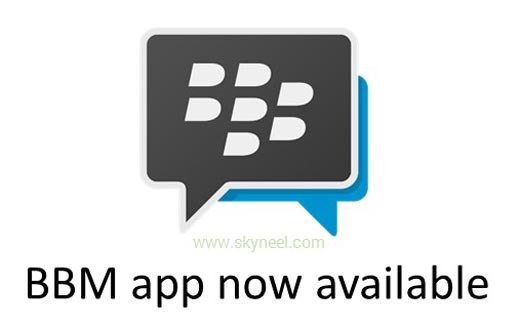 Must read: Simple tips for make your Android phone faster
BBM app features:
1. BBM allows you to talk with your friends, known your messages are delivered or not, send images and voice notes also on any Android, Blackberry and iPhones.
2. BBM provides group chat facility. In this group you can invite maximum 30 friends to chat each others by sending messages, profile images and much more. It can also update your contact list.
3. Within the group  on BBM, each user has it's own PIN due to safe privacy. I advise you don't share your contact number and email id to other persons.
Must read: How to use GPS without internet connection in Android Mobile
I hope you like this BBM app install guide from which you will be able to easily install BBM in your Smartphone. If feel any problem in this guide then please use comment box. Thanks to all.