The Digital India programme is a flagship programme of the Government of India with a vision to transform India into a digitally empowered society and knowledge economy. "Faceless, Paperless, Cashless" is one of professed role of Digital India. In this article discuss 5 best online payment apps in India 2019. 
5 Best Online Payment Apps in India 2019
The government and private sector both are riding on the digital payment wave. The people who use the digital payment mode are considered more advanced. In this post, I would tell you 5 best online payment apps of the digital payment methods and its advantages.
Must Read: How to set parental lock on Google Play Store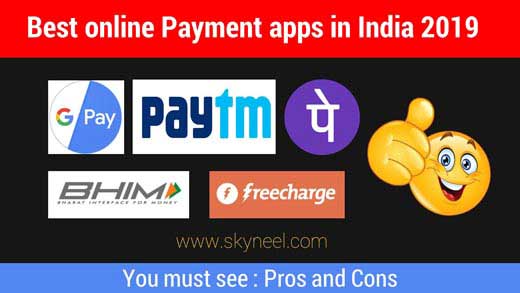 What is Digital Payment?
Digital payment is a way of payment which is made through digital modes. In digital payments, payer and payee both use digital modes to send and receive money. It is also called electronic payment. No hard cash is involved in digital payments. All the transactions in digital payments are completed online. It is an instant and convenient way to make payments. This is one of the best way of to choose best online payment apps in India.
(A) Google Pay (TEJ) Digital Payment Indian App
Google Tej is one of the best online payment apps in India. It is also called Google Pay app . It is the fastest digital payment app and one of the best online payment apps for India. If you have any issue or query regarding this app then you may call at his given helpline number. It is very useful, faster and secure app. You can easily pay to your biller, send or receive money to your account without sharing bank or other details.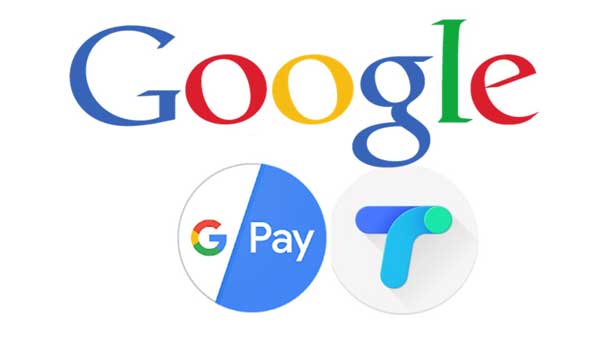 Send and Receive Money via Tej App
Google Tej app allows you to quickly and easily send money to other person. You just put UPI ID and amount, your money quickly transfer to receiver account. There is no need to register your bank account, IFSC code with this app. Google Pay is the simplest way to send money home to your family, recharge your mobile, or pay the neighbourhood chaiwala.
You can easily send or receive money with zero fees, straight from your bank account to almost anyone. You can send or receive money even if your contact is not on Google Pay. Split lunch with a friend, pay the rent, or send money to your parents.
Bill Payment
Bill payment is very easy with Google Tej app at your Android phone. First time you need to register the billers after that you will get the notification to pay the bill amount. You just have to give the approval and your bill payment is done. You can pay your DTH, Gas, Electricity and other bill payments via this app.
Must Read: How to Wake Up Google Assistant Using Power Button
Payment via Scanning QR Code
QR stands for Quick Response Code. There are lot of locations where you can use QR code for instant payment. Google Tej app allows you to quickly scan and read the QR code of biller and instant payment to him. There is no need to get his mobile number or UPI ID.
Transfer Money Between Bank Accounts
If you have used PayTM or Mobikwik before, then you know very well, that these mobile apps had to put money first. To have to transfer some money to your PayTm Wallet and then after send request for mobile recharge or transfer money to other wallet. But, the role of middle man has to end by the Google Pay app. Now, you can directly recharge your mobile phone, payment to biller, transfer to money to other account very easily.
Cash Mode
Cash mode in an important feature of Google Tej app, which is developed by the Google. With the help of Cash mode feature you can quickly sending money to your nearby person. You can quickly transfer money to other person via digital way. You have to keep your phone and receiver phone nearby and transfer the fund from one account to another.
Fast and Secure
The security arrangements have been made in this UPI app. Google made a fast shield which allows you to fast and secure fund transfer. The fast shield not only protect you with unauthorized persons, fraud but also certifies your identity. You can use lock system, fingerprint feature to lock your Google Tej app at your Android phone.
Google Tej for Business
This is separate feature to the Businessmen. In your business you can easily collect the payment with your customer's with the help of this feature. Google Tej for business feature works just like a BHIM Merchant account, but need a current account to get the benefit of this feature.
After register yourself you can get up to 50K with your customer without any additional charges. If you have any issue or query with Google Tej app then you can call at his helpline number. If you have any query, call at toll-Free Helpline Number (For Registered Numbers): 1800 419 0157.
(B) Paytm
Paytm very popular and another best online payment apps in India. It is an Indian e-commerce payment system and digital wallet company, based out of NOIDA SEZ, India. Paytm stands for Pay Through Mobile. You can use its official website or app also for quick online payment. To use this app or website you have to first create login ID through your mobile number or email id.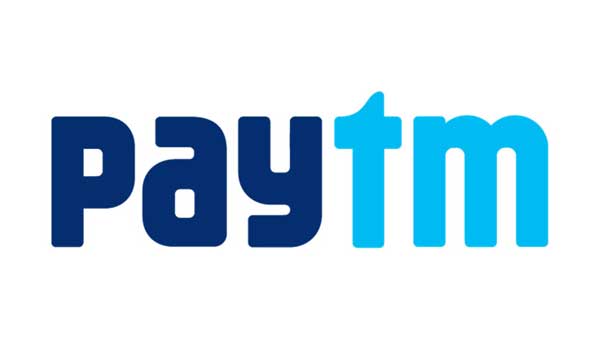 Paytm is available in 10 Indian languages and offers online use-cases like mobile recharges, utility bill payments, travel, movies, and events bookings as well as in-store payments at grocery stores, fruits and vegetable shops, restaurants, parking, tolls, pharmacies and education institutions with the Paytm QR code. You can also pay for Uber cab rides using the Paytm platform.
Must Read: How to set parental lock on Google Play Store
Paytm claims to have over 150 million users, making it the biggest online payments platform in the country. Despite this, there are many more in India who are yet to use Paytm and its digital wallet.
What is Paytm Wallet?
Paytm Wallet, as mentioned above, is the digital payment instrument where you can transfer money from your bank account or credit card to use for transactions on the platform. You need to set up an account using your mobile phone number and email ID to setup a Paytm account and transfer cash to the wallet. You can add up to Rs. 10,000 in a month via Paytm Wallet.
If you want to increase the monthly limit, then you can get the KYC (Know Your Customer) processor done. With this, you can have up to Rs. 1 lakh in the Paytm Wallet at any point of time.
How to use Paytm and Paytm Wallet?
In order to use the Paytm Wallet and transact cash-free, follow the steps below:
Step 1: Set up a Paytm account using your mobile number and email ID. Add some money to your Paytm Wallet using net-banking, debit card, or credit card.
Step 2: To transfer money to someone else, select the 'Pay or Send' option. You can make payments to others or to bank accounts on Paytm by scanning a QR code.
Step 3: Alternatively, you can send money to another Paytm user via their phone number.
Must Read: Top Five Google Play Store Error Code and Solution to fix them
How to use Paytm for offline payments?
You can make cash-less payments using Paytm Wallet even without internet connectivity. If a retailer accepts Paytm as a mode of payment, you can either use QR codes or bar codes, along with a One-Time Password (OTP) to pay them.
To do this, you need to open the app, select the 'Pay or Send' option, and choose between QR code or bar codes (provided in two separate tabs). Just scan the code and enter the OTP to authorize the payment offline. This feature can be especially useful right now, when the whole country is facing a cash crunch and internet connectivity is still not good enough to facilitate online transactions.
(C) PhonePe
PhonePe very popular and another best online payment apps in India. PhonePe is a financial technology company headquartered in Bangalore, India. It provides an online payment system based on Unified Payments Interface (UPI), which is a new process in electronic funds transfer launched by National Payments Corporation of India (NPCI).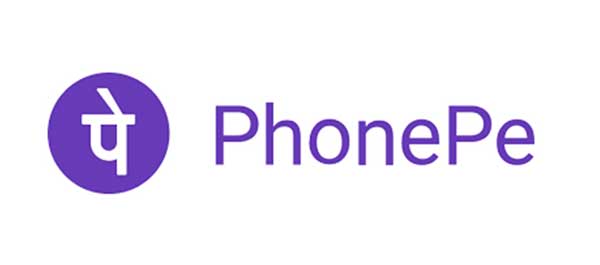 The PhonePe app works over the Unified Payments Interface (UPI) platform developed by the National Payments Corporation of India (NPCI) and is powered by YES Bank.
Must Read: Delete Google Plus without deleting Gmail
The PhonePe UPI app is safe and secure system, meets all your online payment and banking needs, and is much better than Internet banking. There is no need to remember IFSC codes, account numbers, or other details. Make instant bank transfers by just using a mobile number or a unique payment identity – your Virtual Payment Address (VPA).
PhonePe is a revolutionary way to make mobile payments in India. From UPI payments to recharges, money transfers to online bill payments and many more, you can do it with PhonePe. PhonePe is way better than Internet Banking and offers you the safest and fastest online payment experience in India.
PhonePe allows you to quickly send money request from your contacts anytime, anywhere.
You can Recharge prepaid Mobile, major operators/Datacard/DTH connections across the country.
Pay postpaid Landline, Datacard and Mobile Bills for all major operators.
PhonePe gives users multiple options for the sources of their funds.
Pay for utilities such as electricity and gas bills.
Check your account balance, save beneficiaries and manage multiple bank accounts.
Get refunds and cashback to your bank account in an instant.
Split bills with your friends and settle them right away.
Shop on Flipkart, Myntra, Jabong, and other online shopping websites.
PhonePe benefits 
Must Read: What I can do when Google Play Store is not working?
Transact up to Rs.1 lakh per transaction, 24*7.
Get instant refunds and cashback's from our partner merchants into your PhonePe wallet.
Check wallet balance that can be withdrawn to your bank account. Cashback cannot be withdrawn to any linked bank account and cannot be transferred to other users. Cashback can be redeemed for mobile recharges, bill payments, and used for merchant payments where PhonePe has been integrated as a payment option,
Top up your wallet using your UPI enabled bank account or a debit card to make instant payments to anyone.
One-click payments using your PhonePe account at any of our merchant partner locations.
Transact in the language of your choice. English, Hindi, Tamil, Bengali, Telugu, Kannada, Malyalam, Assamese, Gujarati, and Marathi are now live. More languages coming soon!
(D) UPI Bhim App
Recently Bhim app updated added one time mandate payment scheduling feature know how to schedule payment on bhim app as per your need. UPI Bhim app is one of the best online payment apps in India. In this article we have to discuss how could you use updated Bhim app one time mandate payment scheduling feature at your smartphone.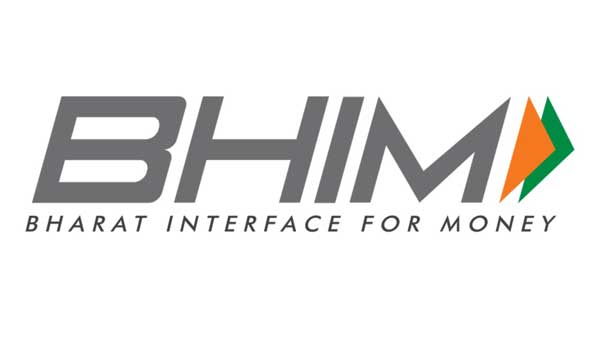 Bharat Interface for Money is a mobile app developed by National Payments Corporation of India, based on the Unified Payment Interface. Bhim app was launched by Prime Minister Shri Narendra Modiji.
Must Read: How to use Google Assistant voice command to read phone messages
BHIM stands for Bharat Interface for Money. It is a mobile application developed by NPCI. NPCI stands for National Payments Corporation of India, built on the Unified Payment Interface (UPI). The main advantage of using BHIM App is that you don't have to remember the banking details. The updated Bhim app added a new feature for one time mandate payment scheduling. With this new feature, users can easily schedule their payments later on any date.
At present cashless payment system increased in the India. UPI is one of the main app which is used for received, send money, check balance, scan a QR code to make a payment without sharing a phone number.
UPI transactions has been increased in 2018. The NPCI was also working on the updated version of BHIM app and now a new feature of the new BHIM version has started to appear. In August 2018, NPCI had announced UPI 2.0, in which changes like Overdraft Account, One-time Mandate, Promotion of Transaction Limit features also added.
Now NPCI has recently added one new feature with the name of One-Time Mandate in the latest version of the BHIM app. With this latest feature, users can easily schedule their payments later on any date.
For example if you want to pay your monthly post paid bill on the 10th of the month, you can schedule your mobile bill for that date anytime before the 15th date. Once payment schedule is saved, it will remain in your account, but you will be blocked till payment. The good thing is that you will not stop getting the interest of those money. This app currently allows his users to peer-to peer UPI mandate.
Updated Bhim app with one time mandate payment scheduling feature
Step 1: Open the BHIM app at your smartphone and enter 4-digit passcode for login. You will get four tabs, including My Mandates, Create, Scan and Gift options.
Must Read: Process to Turn off Google's Location Tracking feature on Android
If you already create any mandate then you can check your own create mandate in My mandate option. With the help of scan option will allow to scan the receiver's QR code and make the mandate.
Step 2: Now tap on the Create option in which you will get included UPI Mandate. After that you will get a list of the recent receivers, which you have already sent money to. Either you can choose from list of recent receivers or also add new UPI IDs.
Step 3: Now enter the amount you want to schedule and tap on the Next button. After that this app will ask you for its frequency. By default it is set on "one-time".
Step 4: Tap on the "validity" option and set remark if you need to know why payment has been done. Now after tapping on "Proceed", you will find all the information about your scheduling. Now you have to verify the information once and confirm the same.
It will ask for the UPI pin code, when PIN is verified, your payment schedule will be blocked till the date and its notifications will be available to the receiver. After accepting receiver's request,
(E) Freecharge
Freecharge is one of the best online payment apps in India. FreeCharge, one of India's fastest growing digital wallet is a seamless and secure answer to a cashless world. The best part is, any and every FreeCharge transaction is completed with in a 10 seconds with 'no typing, only tapping' mechanism.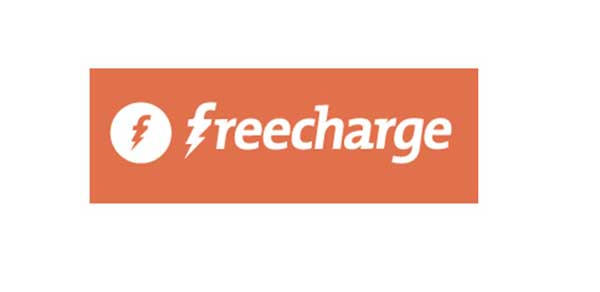 It's one of India's leading payments app that can be used to make prepaid, postpaid, DTH, metro recharge and utility bill payments on all major online and offline platforms. Freecharge is also used at over 100,000+ online and offline merchants like Snapdeal, Bookmyshow, Swiggy, Zomato, Shoppers Stop, McDonald's, Cafe Coffee Day, IOCL, IRCTC, Jet Airways, HPCL, Bata, etc.
Must Read: How to add a missing place to the Google Map
Go cashless with Freecharge. You can pay mobile, gas, electricity, landline, broadband bills, do mobile, DTH & metro card recharges, make charity donations, do Google Play recharges, invest in mutual funds, get easy credit through Freecharge EMI, shop at your favourite brands & pay with Freecharge across categories like movies, entertainment, food, shopping, travel to get cashback & discounts, buy DEALS starting at ₹1, send & receive money in an instant, create BHIM UPI ID & link bank account for instant fund transfer.
UPI Payments
Freecharge UPI has tie up with Axis Bank, you can now set up your '@freecharge' UPI ID with all your existing bank accounts. You can send money by entering recipient's UPI ID or bank account + IFSC code, request money, pay at online & offline brands, scan & pay or request money through UPI enabled QR codes. You can also conveniently pay for recharges and bills using your UPI handle.
Mobile Recharges
Prepaid mobile recharges and post-paid mobile bill payments available for all leading Indian telecom providers. For eg. Airtel, Vodafone, Idea, Reliance Jio & others with exciting cashback offers.
Bill Payments
You can easily pay your electricity, DTH, data card, landline, broadband and gas bills all under one roof.
Metro Card Recharges
Top up your Mumbai Metro smart card easily with Freecharge.
Google Play Recharges
Get Google Play recharge codes on Freecharge.
Donate
Support a cause that is close to your heart by donating on Freecharge with ease. In a recently launched feature, it now has a "Donate" button on its app, through which FreeCharge users can make instant donations to leading NGOs in the country.
Must Read: How to Wake Up Google Assistant Using Power Button
Mutual Funds
Now you can invest in tax saving Mutual Funds using Freecharge.
Cashless Payments
With Freecharge, you can book movie tickets, order from restaurants, book train, flight tickets, do hotel bookings and shop your heart out. Pay cashless at more than 1 lack of your favourite websites and stores.
QR Code Feature
With this feature on Freecharge, you have the convenience of just scanning a QR code instead of adding phone number for transaction.
Deals
Deals on Freecharge allows you to buy amazing discount coupons from your favourite brands starting at just ₹1.
Cashbacks and Discounts
Get amazing discounts and cashbacks when you transact using Freecharge
Transaction history & Help Center
Access all your recent transactions in the 'Transactions' section on the Freecharge app. Also, to raise queries regarding any particular transaction, you can use the Help Center feature.