When buying life insurance, the insurance agent or insurer is supposed to provide you with a benefit illustration. This illustration should be studied carefully as it shows how the returns on your insurance policy would be computed and also the level of returns where these are guaranteed.
Insurance policy helps and protect your loved ones now and in the future. So, if you are ready to buying a life insurance, you must read this article to know the facts and other important things of your policy.
Must Read: Today Gold Rate in India (5 February 2020), Gold Price in India
Life Insurance – Why understanding benefit illustration is important when buying Policy?
MIS-selling in the insurance sector is rampant where unaware customers are sold products not suitable for them. Although there are insurance sales agents that help you choose the right policies as per your need and lifestyle, there are many unscrupulous insurance sales agents who try to sell insurance policy by misrepresenting facts in the benefit illustration.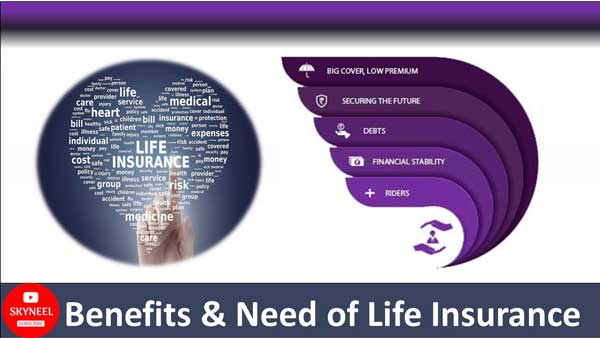 In case of policies with variable/non-guaranteed returns (e.g ULIPs), the IRDAI has mandated that benefit illustrations must show returns computation based on both 4 % and 8% rates of return.
Must Read: How to effortless zip and unzip files on iPhone or iPad
Term life insurance is "pure" life insurance. The policyholder pays premiums regularly. If they die while the policy is in effect, their beneficiary (or beneficiaries) receives a death benefit. It's very straightforward, which is the selling point for people who want a simple insurance policy option.
What is a insurance policy illustration?
The policy illustration is a set of projections, prepared by the actuaries of the insurance company. The benefit illustration basically shows how your (policyholders') insurance policy fund/money invested will perform over a period of time or your lifetime. It includes financial projections for each year. If you chose permanent policy, the projections show data that stretches well beyond your 100th birthday.
Must Read: How To Secure Your Google Account With Android Smartphones
If you still need that financial safety net when you're in your 60s or 70s, you'll need to shop for a new policy (which may be prohibitively expensive). Term insurance policy is also relatively inexpensive. Because there aren't any additional fees or maintenance, it's much more affordable than whole life.
It includes financial projections for every year until the maturity, throughout the policy term. However, these set of projections are based on certain assumptions and do not guarantee how much your policy will be worth in any given particular year, except where values are clearly stated as 'guaranteed.' For term insurance, a policy illustration usually shows at least three things: current and maximum premiums for each year; total premiums paid up to that year; and each year's death benefits.
Must Read: Best Phone under 15000 in India – 2 February 2020
Have you ever asked the insurance sales agent to show you the policy benefits illustration while buying a insurance policy?
What exactly is life insurance?
There are many varieties of life insurance that you can choose based on your needs, but there are three common types: term life policy, whole life and universal life insurance.
Permanent policy like whole or universal life, can provide coverage for your entire life. In contrast, term life is an affordable way to provide insurance policy protection for a limited period of time you choose‑typically 10, 15, 20, or 30 years.
Also, be aware that a benefit illustration will not be relevant in case of a pure term insurance policy because it does not provide any return.
Must Read: Income Tax Calculation Formula With IF Statement in Excel
The money charged for pure term insurance is entirely used to meet mortality risk charges of life insurance and no part of the money is invested. Consequently, there are no 'returns' in a pure term life insurance. The benefits in such an insurance would comprise the coverage of the policy, i.e., the benefits to the nominees in case of death of the insured.
How does life insurance work?
Life insurance can help protect your loved ones financially by providing a death benefit (the tax-free payment) to your beneficiaries if you pass away. Permanent life insurance can also build up cash value that you can access at any time to help fund life's financial opportunities, or realities, like a down payment on a house, supplementing education costs, and health care expenses.
Be aware of this IRDAI ruling
The Insurance Regulatory and Development Authority of India (IRDAI) has directed insurers to mandatorily issue benefit illustrations (for policies with variable returns) based on two different assumed rates of return (4 percent per annum and 8 percent per annum) as per a prescribed format. Insurers have to comply with the above by December 1, 2019.
Must Read: HRA Exemption – How to claim HRA during filing ITR
Thus, where the regulator is taking proactive measures to safeguard buyers, the buyers should also make sure that unscrupulous sales agents don't hoodwink them into buying unsuitable policies based on unrealistic promises.
What you should do
Next time you talk to an insurance sales agent, ask them for a benefit illustration for the insurance policy you are buying.  You must consider other factors like how much insurance cover you need, which financial goal to link with the investment, etc., before buying a life insurance policy.
Why should I consider life insurance?
If you have children, a spouse, or someone who depends on you, life insurance can be a great way to ensure they can continue to financially support themselves should the unthinkable happen to you. You can also consider permanent life insurance as a way to build up cash value you can use for other expenses in life.