Realme has recently launched its new smartphone Realme XT in the Indian market. It is the world's first smartphone with a 64-megapixel camera sensor. Which gives users a great photography experience. Apart from this, the phone will get almost all the features that a user usually wants to use in their smartphone. Today we are going to tell you about Realme XT Review in this article. If you liked this article, you should definitely comment about it.
However, the main focus of smartphone companies these days is to provide users with a good processor and performance with excellent camera quality. Because phones are now mostly used for photography other than calling and messaging. Meanwhile, the 64 megapixel camera used in Realme XT can definitely impress users. In the meantime, we got a chance to review the Realme XT, so let's know how right you are apart from the Realme XT camera.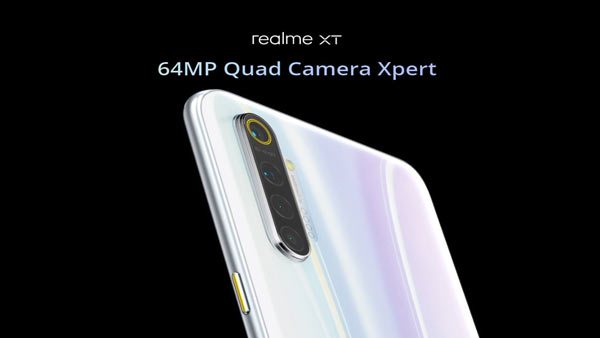 Realme XT Price
Before the review, take a look at the price of the phone, after which you will be able to consider buying it according to its features and your pocket. In the Indian market, this phone has been launched in three storage variants. In which 4GB RAM + 64GB model costs Rs 15,999 and 6GB RAM + 64GB model costs Rs 16,999. While the 8GB RAM + 128GB top model can be purchased for Rs 18,999. By the way, it would be wrong to call this price phone expensive for 64 megapixel camera.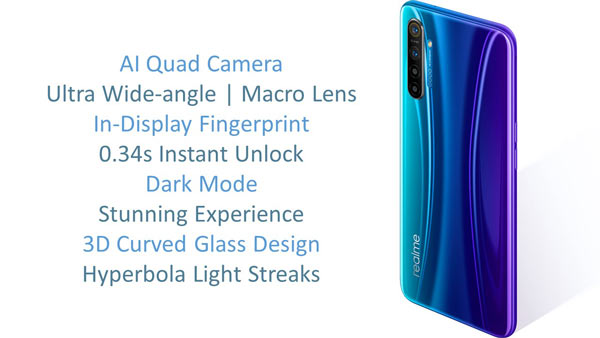 Must read: Oppo Reno 2Z Review: Premium flagship smartphone costs less than Rs 30K
Realme XT Design and Display
We got the Blue variant of Realme XT for the review, which looked quite attractive at a glance. This phone is easily attractive and comes in handy. Multi colors appear on the light on the back panel of the phone. This phone is made of 3D curved glass design. Like the front panel, the Gorilla Glass 5 is coated in the back panel, so that it has neither fingerprints nor scratches. The left panel of Realme XT has two nano-SIM cards and microSD card slots. Right side power button is given there. Apart from this, there is a quad camera setup in the back panel and the Realme logo on the bottom.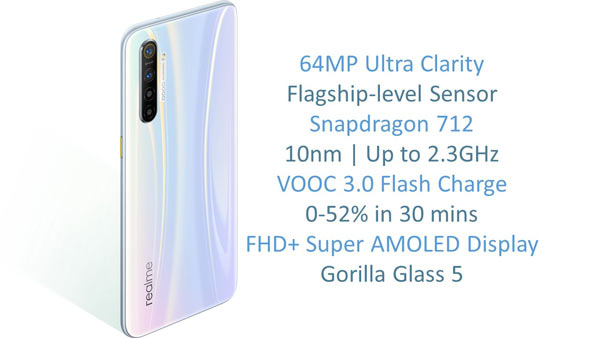 This phone has a 6.4-inch Super Amoled display which is coated with Corning Gorilla Glass 5. It has an in-display fingerprint sensor for security, which unlocks the phone at great speed. Dewatch notch is given in the front panel of the phone.
Realme XT Software and Performance
Realme XT has been introduced on Qualcomm Snapdragon 712 AIE chipset. The phone has three storage variants, which can also be increased with the help of microSD card. Although the need for expandable phones is less nowadays. The processor on the phone is quite good and provides smooth performance during use. Even you will not have any problem in multitasking. I used movies, gaming, calling and messaging and social media in the phone and during this time I had a good experience about the performance of the phone.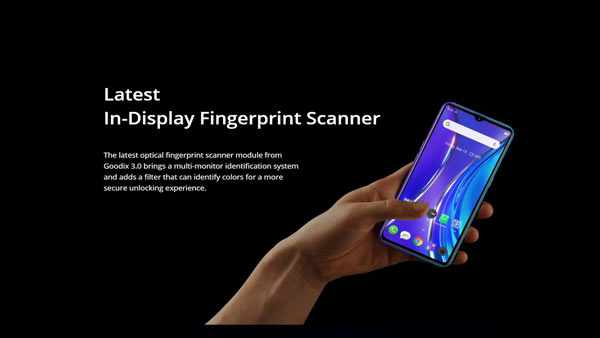 Must read: Vivo U10 review: budget smartphone with 5000mAh battery
Many third-party apps are preloaded in the phone, but the special thing is that users can also uninstall them as per their own. The phone has been introduced on ColorOS 6 based on Android 9 Pie. This phone has a dark mode feature that makes the use of the phone in Sunlight quite easy. Realme XT uses UFS 2.1 Flash Store. Overall, this phone is the best in terms of performance. I used Netflix and Prime Video in the phone during the review and got an experience of great display quality and sound quality. Good gaming quality was also seen during gaming. Also, the phone's performance was quite smooth at the time of gaming.
Realme XT Camera
Realme XT is in discussion among users about its camera. In this case, we used the camera well so that you can tell how much this phone with 64 megapixel camera sensor is right for you. Quad camera setup has been given in this phone. In which Samsung ISOCELL Bright GW1 sensor has 64 megapixel primary camera, 8 megapixel ultra wide angle sensor, 2 megapixel macro lens and 2 megapixel depth sensor. The expansion of the 64-megapixel camera sensor provided in the phone can capture pixel-binding shots. It also has HDR mode. You can also see distant objects well in landscape mode. We used the phone's camera both day and night and we got a great view. However, when shooting in portrait mode, you will not get the facility to adjust background blur.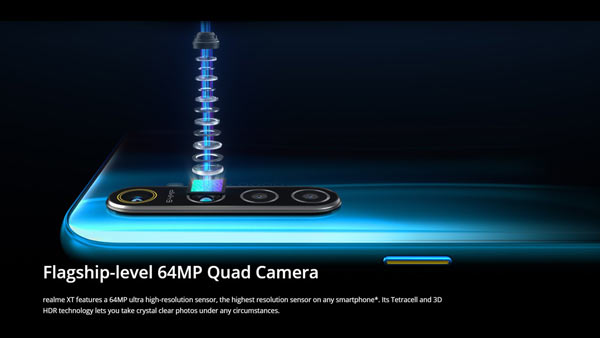 Apart from this, the phone has a 16 megapixel front camera with Sony IMX 471 sensor to facilitate video calling and selfie. Which is capable of really good quality selfies and video calling. This is a good option for photography in this budget.
Must read: How to get lost Smartphone IMEI Number by Google
Realme XT Battery
Now let's talk about Realme XT battery, this phone has a 4,000 mAh battery with VOOC 3.0 fast charging support. With the help of which the phone can be used for a long time. The phone's battery is capable of giving a day of backup on a single charge. We charged the phone once and then used gaming, video, movies and social media throughout the day, after which 20 percent of the battery was left in the phone at night. Realme XT has 20W VOOC Flash Charge 3.0, with the help of which the battery can be fully charged in 80 minutes.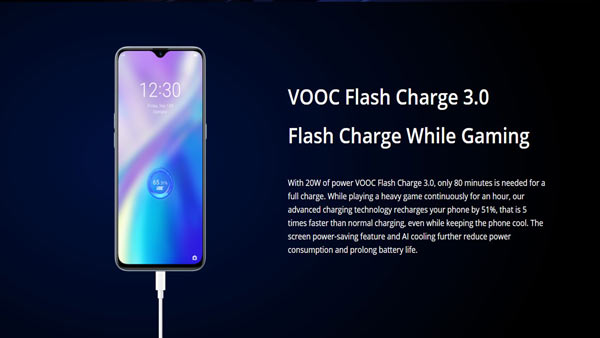 Our decision
After reviewing the Realme XT, we can say that this budget is a great smartphone with a great feature bundle. In which you will get a good experience of photography. Also, the phone is very good in terms of performance as well. So if you are planning to get a new smartphone, then this budget can be a good option for you. However, Realme XT can compete with Redmi Note 8 in the market. Which has a 4,000 mAh battery and a good camera setup like the Reality XT.
In this article, we have told you about Realme XT Review. If you liked this article, you can also like our Facebook page and also subscribe to our YouTube channel. If you have any problems related to this article, you can tell us by commenting.