All we know very well that precaution is an important thing for the safety. Day by day criminal cases are increasing against the women's. Women safety has become the most important thing for different countries. There are different safety apps are designed for protection. Today we have to discuss best 5 safety apps for women in this article.
Women safety is a big concern for different countries. As per watching day by day increase criminal activities against the women's there are lot of topics are written for the safety of women's. All we know women's are given the places of Goddess in different countries.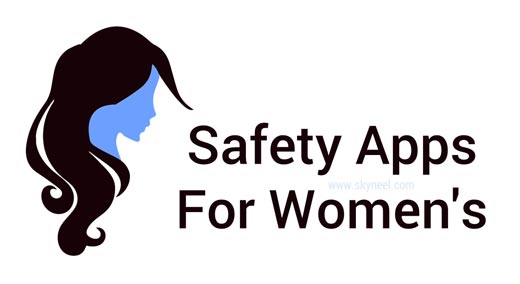 At this time the women are working at reputed post in different sectors. But most of criminal minds person attack on the women's like rape, acid attack and many more. Due to watching these things at this time women safety is much important.
Must Read: Keep Safe yourself by Using GPS facility in your Smartphone
Best 5 Safety Apps for women
Sometime smartphone is the best protector which show his importance to keep the safety of women. You must have to use these safety apps in your smartphone. In this guide we have to discuss best 5 safety apps for women for are useful in different situations, have a look.
Nirbhaya: Be Fearless App
The Nirbhaya is an important and best safety apps for women. This app allows the users to send the quickly send sms alert or call to emergency number with a single touch. After that it will send exact GPS location to all your selected contacts which is updated with every moves. You can also use "Shake to alert" feature and use the power button to quickly send signals in the emergency situation. You can easily configure own list of contacts including police and
other close relatives and friends contact numbers. You can easily download Nirbhaya: Be Fearless App from Google Play store.
SafetiPin
The SafetiPin  is another important safety apps for women. The SafetiPin is a GPS based app which is designed to gives you control over your own safety. You can easily set the rules to send the alert message or signals to your family, friends or others in unusual situation. You can set "I am late" rule for your routine job to home or for other location, which you use very often. For example if you are doing job then you have to set the route between Job place to you home. If you take longer time to reach your exact location then an alert will be quickly send to your selected family members or friends.
You can set another "I am in transit" rule for safety. It will send an alert each time when you leave your set location and another when you reach the destination.
You can set "I am in an unsafe place" rule, if you feel that you are not safe on particular place. An alert immediately send to your family members or friends in that situation.
"I am outside a safe place" is another important rule which is used when you want to know that your exact location is send to your family members. You can set required rules as per your need with the help of SafetiPin app on your smartphone.
Must Read: Tips for online shopping safety to avoid any loss
Shake2Safety – Personal Safety App
Shake2Safety is very useful safety apps for women and child protection. You just shake your smartphone or press the power button four to five time to send SMS or Text message from the current location. You can quickly send SMS/text message, call or both to registered number from your current location. Most of the apps does not working until phone is locked but this apps working properly when your smartphone is locked. You also have the facility to activate or deactivate the shaking option on your device for sending an alert message or call to your family members.
Women's Security App
Women's Security is an another important safety apps for women. Most of the person are aware for women's and child safety. If you feel that you are in trouble and want to get immediate help then you can use this app. The Women's security app reduce your risk and bring assistance when you need. First you have to give few detail like email address, password, mobile number of the recipients during the registration process. After that initialize this app as a widget which immediately send an alert message to the recipient. This app also allows you to record voice up to 45 seconds and sent them to the registered number when you are in trouble.
Women Safety App
Women Safety app () is another best app which is used for women safety. If you are at unsafe place then this app send a quick information to the registered number. This app shows exact location and other required detail to to registered recipient. You just tap on the button to send quick sms, your location and other information. This app also takes two photographs with the front and back camera, prepare a audio or video clip, allows you to upload this clip on server. Then uploaded clip, pics, video quickly send to the registered or pre-configured email Id or number.
Must Read: 9 tips to easily secure Android Device
I hope after reading best 5 safety apps for women's article you have to install these apps on your wife, sister and child phone. If you like this article then write us your opinions in the comment box. Thanks to all.