In this article we will discuss about Facebook account security. The best security of socials and mail accounts of present time is "SMS authentication". This service first of all introduced on mail account by Google. We know "steps 2 verification" very well. All we want secure our account from hackers. It is the best way to secure our socials and mail accounts. So let we know how to get SMS authentication for Facebook.
As Facebook become an essential part of our day today life and we get in habit of updating each and every info about us on Facebook. So it is necessary for us that our Facebook account data should be secure and always away from the reach of unwanted person. This purpose can be solved perfectly by this "SMS Authentication" process.
Must read : Kill Switch : A necessary in App for all smartphones
Follow these steps to Secure Facebook:
Step 1. First, you have to log-in to your Facebook account. Then go to Account Settings and clicking on "Mobile" on the left side.  You'll see page like this…

Step 2. Click on Add a phone button and you will see this box.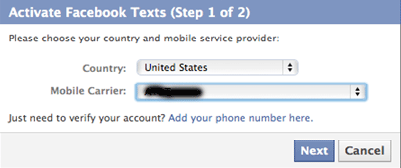 Step 3. Fill in your country and your mobile network then click on "Next" and it'll send a text message to Facebook with the letter "F". In this message you have a code fill this code in conformation code box like this…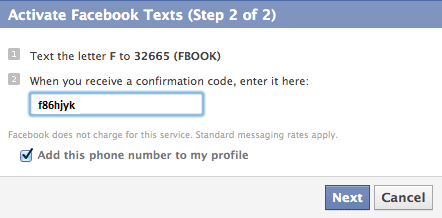 Step 4. Enable SMS Authentication: – Now your mobile device is verified by Facebook. Click on Account Settings, then click on "Security", and you'll see security settings like this…

Step 5. Now click on edit option of login approvals, then tick on "Require me to enter a security code sent to my phone" and save changes after that setup login approvals box appear, then click on "Setup Now" and continue.

Step 6. It will ask for code. You will receive a code by SMS on your phone. Fill this code in security code box and click on submit code button.
Must read : How to Backup/ Restore Call Log, SMS and MMS with Gmail in Android phone
Step 7. You get setup finish box, congratulation you are getting Facebook SMS authentication Security. That's all, Stay safe.