There are many words related to technology and gadgets, about which we are not aware. Most of these words are related to the smartphones we use daily. In such a situation, we are explaining the meaning of these words to you with the help of Tech Guide.
Must Read: AMOLED vs LCD: Which one is better for you
What is Technology Gadgets?
Technology Gadgets Technology and gadgets are a type of new hardware that can be a bit expensive and also very cheap. Different gadgets have different prices. It is a type of hardware that makes our work much easier.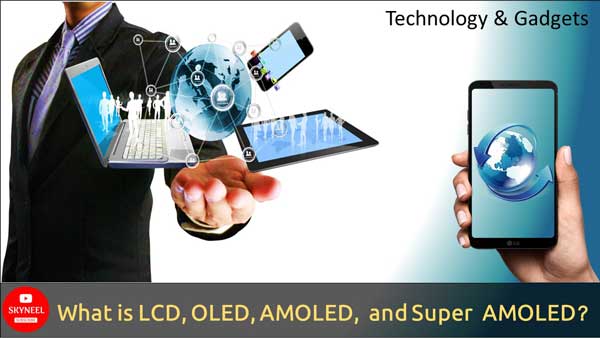 If you do not know the meaning of Technology Gadgets, then you will probably have many gadgets but you may not be aware of them. If the gadgets are referred to by the software, we can also call them by another name 'Widget'.
Must Read: Facebook Quiet Mode block notifications for Android iOS
If you want to know some examples of gadgets, then your phone, earphones, computer, laptop, smartwatch, etc. are gadgets.
Capacitive touchscreen LCD
LCD means liquid-crystal-display. LCD is mostly used in making calculators and digital clocks because it is often available in these formats. The main advantage of LCD is that they shine very much in bright light. Capacitive touchscreen works by sensing the electrical properties of human body.
Capacitive touchscreen panel is a transporter conductor of indium tin oxide. The human body also has an electrical conductor, which restores the electrostatic field by touching the screen and is taken as a point instruction. Capacitive touchscreen is much better than resistive touchscreen. It is a flat panel display technology that is used in TV and computer monitors. It is also used for mobile device screens.
Must Read: What is WiFi and how it works on your Device
OLED
OLED stands for Organic Light-Emitting Diode. OLED consists of small dots of organic polymers, which develop light after being charged with electricity. OLED is a new display technology that takes less power than an LCD and is thinner, lighter, has a better viewing angle and a good response time for video and animation. In OLED screen, LED itself works as pixels and together with 6 layers bring the pictures to the screen. So on OLED TV, the picture is more clear and when viewed from any angle, it is visible. Also, gadgets with OLED screens are quite thin and light.
AMOLED
It is the next generation display technology for mobile phones and TVs. It is richer color, sharper image, less power consumption and more thin and lighter than LCD. Mobile AMOLED display screen is advanced with OLED screen. Mobile AMOLED display means Active-Matrix Organic Light-Emitting Diode is a display technology used in smartphones or other devices.
Must Read: 10 Security features of Android phones !! Must be Aware
It is made up of cathode layer, organic layer, TFT and substrate layer. This screen controls every pixel. Mobile AMOLED display screen is known for better color, brightness, fast response, light weight and design.
Super AMOLED
Super Amoled has more brightness than an IPS LCD. The battery life of the smartphone that comes with the Super AMOLED screen is good, because only the screen of the phone is turned on, as many colors are seen. Like if the screen has a dark color image, then the phone will take very little power. Super AMOLED is designed for better performance than traditional AMOLED. The Super AMOLED has better performance when viewed under direct sunlight than the AMOLED, and it supports brighter images and feels less power. Not all colors are perfect in Super Amoled but they are very good for eyes. Super Amoled has more shine. Super Amoled is very thin, which will also make the phone thin.