Each Android mobile has some special secret codes. These codes are very helpful to know about android device hardware and software configurations. Today, a lot of persons are using Smartphones in all over the world. So, these codes are very helpful to know different things on your mobile.  Here is a big set of hidden secret codes for android.
These codes enable you to get entrance of the hidden options which are by default not shown on your mobile device, and these codes are used for test functions of different utilities used by your mobile. So, today we discuss about the extensive list of special secret or hidden codes, which runs on your Smartphone or Android device. I love to view hidden secret codes of my Android mobile, from which I am able to easily change my Android phone settings. These codes are very useful for us and they are also used to shows or diagnosis of different hardware or software information on your Android mobile phone like Wi-Fi, battery and phone info, history of the phone battery, usages info and many more. You can test these codes and know how they effect of your smartphone.
These hidden codes are mainly used by the manufacturing team. I am not provide you full assurance that these codes are properly working on different companies Android mobiles, you can try these codes on your handset.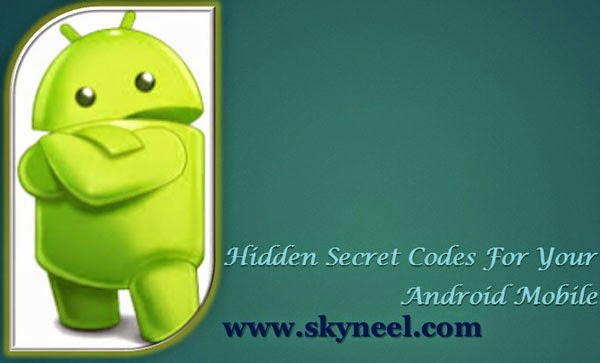 At present time billion of persons around the world are uses different companies Android mobile phones but they are not aware about these hidden secret codes for Phone. If they feel any problem with his handset they talk to other persons, or ask any query to customer care executive or find the information on the internet like how could I reset my android phone, my phone is working very slow speed, Wi-Fi is not working properly, how to update my android phone with latest software and many more.
So, I try to provide you some interesting hidden or secret codes of your Android mobile and I hope you feel relax after using these codes.
Must Read: How to secure your Android Device with 9 tips
General and Basic hidden secret codes for Android: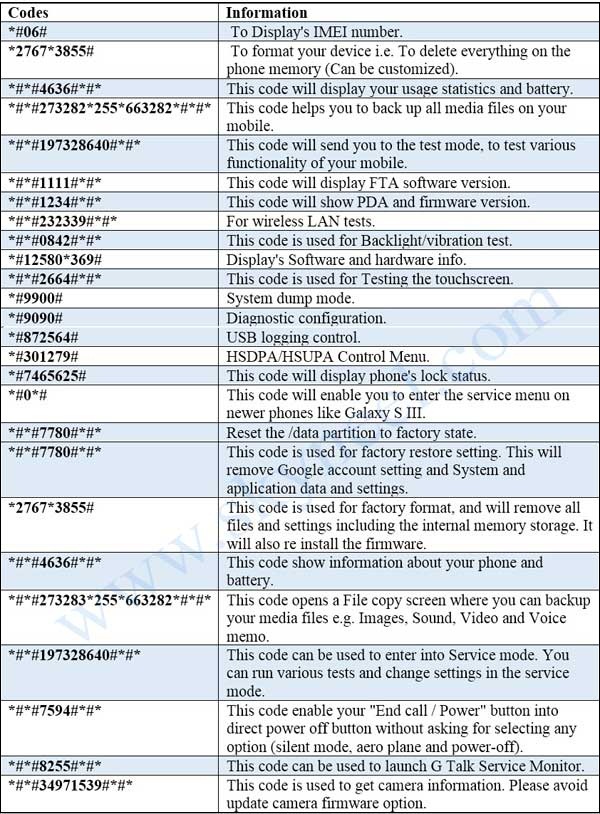 Must Read: How to increase Internet speed in Android Device : 7 tips
W-LAN, GPS, Bluetooth, Factory Tests Test & Firmware version Codes:
I hope you like all these hidden secret codes for smartphone. These codes will be helpful for your device. Kindly share your knowledge will others. Thanks to all.