The forthcoming Lok Sabha elections have been announced. Voting starts on 11th April, 2019. It is mandatory for any person to have a valid Voter ID card to cast a vote. If you do not have a Voter ID card yet and you have applied it, then you can Track Voter ID Application status online. Here we are telling you the process of this.
How to Track Voter ID Application Status Online
After the successful submission of the Voter ID application, you are given a Tracking Reference ID. This allows you to Track Voter ID Application online.
For this, you have to go to the National Voter Service Portal (NVSP) portal.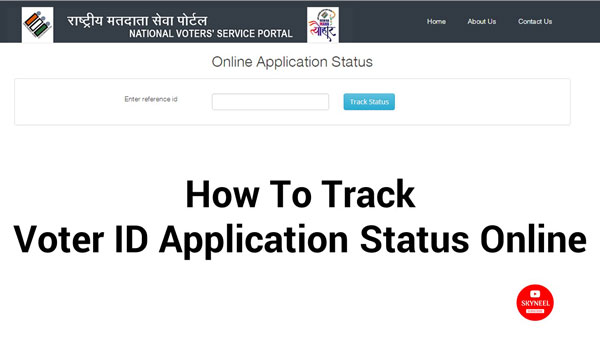 Must Read: How To Get Online DL, Vehicle RC Via DigiLocker
You will find the option of Track application status on the NVSP homepage. Click on it. Here you will have to enter your reference id. Then click on the Track status button.
After that the page will be open which will provide information about your application status.
There are different categories of process to create a voter ID.
The first process is Voter ID generation and the second Verification process. In this process the application is submitted. After this, the appointment of the booth level officer (BLO) will be available. After this there will be field verification and on the basis of all this, the application of the user will be accepted or rejected.
For this, users must go to the website and fill out the form. General Voters will have to fill Form 6. This form is for those who are making a voter ID card for the first time or those who are shifting from another state to another. Right now, NRI voters will have to fill in Form 6A. If you have to make any changes to the voter ID card, then you have to fill in Form 8. In order to shift from one place to another, in the same state, Form 8A has to be filled.
Must Read: How Can I Enable or Disable Facebook Notifications on Chrome?
You can track voter id application status online with the help of this post. If you have any problem related to it, you can comment without any hesitation and take the information.