Hi, This is an fully worked and Approved unbrick YU Yureka Black guide. I have personally unbrick YU Yureka Black using this guide. when I bricked my YU Yureka Black, then I try so many methods and read lot of guides but I found many mistake them, so I try to make a prefect guide for it and try to provide all required tools and drivers in this guide for unbrick hard bricked YU Yureka Black.
If your phone in under warranty then you should call customer care and replace or repair your phone.
Must Read: Download YU Yureka Black Nougat 7.1.1 Stock rom
Download ROM and Tools of Unbrick YU Yureka Black:
| FILE NAME | DOWNLOAD LINK |
| --- | --- |
| YU Yureka Black Marshmallow Stock Rom | Download |
| YU Yureka Black QFIL Tool | Download |
| YU Yureka Black USB Driver | Download |
Preparation of Unbrick YU Yureka Black:
1. Take a backup of your phone Click here.
2. Your phone battery should charge 80% minimum.
3. Read all steps then do it careful.
How to Unbrick YU Yureka Black:
Step 1: Download and Extract Qualcomm Flash Image Loader Tool and USB Driver on your PC. Enable Developer Mode and USB debugging mode on your Smartphone by this guide.(If your Phone is working Codition, Its not necessary) See in this image.
Step 2: Now Download Marshmallow stock Firmware and extract zip or rar file in desktop on your PC. Install Qualcomm Driver, Now Connect your Phone using USB Cable and long press volume down and power button to FastBoot mode. See in this image.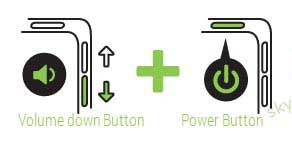 Step 3: Now, Double click on QFIL.exe and Open. connect your device to computer using USB cable And Select Build Type as " Flat Build' in QFIL, if there is no such option , just ignore it.
Step 4: Now, Click on Browse under Select Programmer to choose the .MBN File "prog_emmc_firehose_8937_ddr.mbn".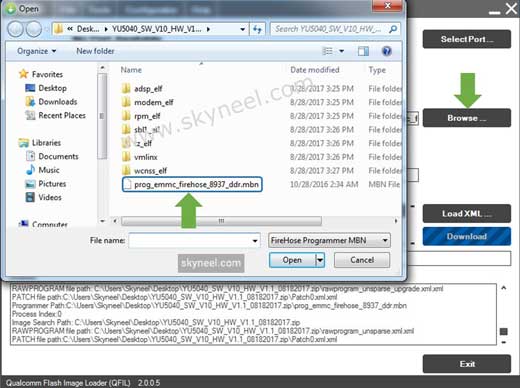 Step 5: Now, Click on Load XML, select rawprogram_unsparse_upgrade.xml and then choose Patch0.xml.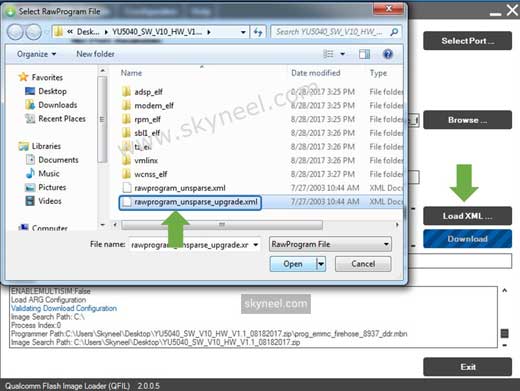 Note: Load XML has two option. First, "rawprogram_unsparse_upgrade.xml" On choosing this file, data will not be lost. Second "rawprogram_unsparse.xml" Will lose RF Calibration data, IMEI and WiFi/Bluetooth Address.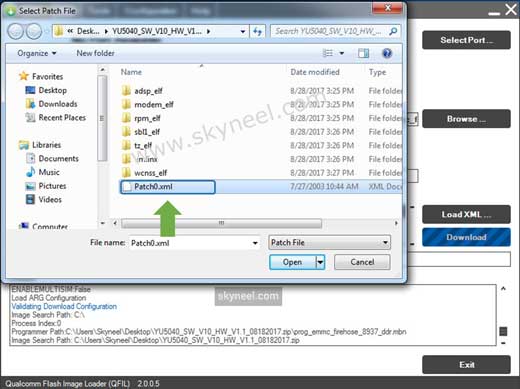 Step 6: Now, click on Download button to start flashing process. Once, flashing process is completed you will see Download Successed message in QFIL Tool.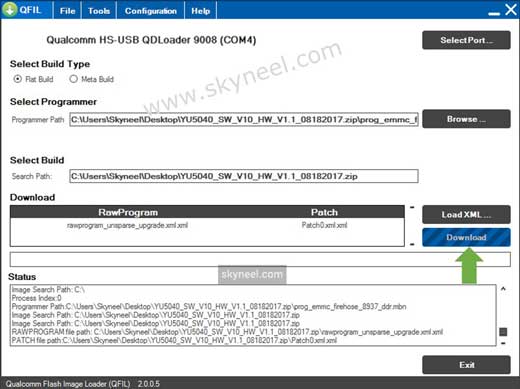 Must Read: How to root Yureka Black and install TWRP recovery
After Unbrick Yureka Black.  you can root your phone because root allows you to use a maximum of your phone without any restrictions. After root you will install custom apps, Rom and custom setting in your phone. But first read Root Advantage and Disadvantage by this article.
I hope you like this unbrick hard bricked Yu Yureka Black installation guide from which you will be able to easily Dead to alive YU Yureka Black Rom without any extra efforts. If feel any problem in this guide then please use comment box. Thanks to all.