Microsoft Windows 11 System Requirements: Microsoft has unveiled its new operating system Windows 11. Microsoft has confirmed that the Windows 11 operating system will be available as a free upgrade to all Windows 10 users. But there are some hardware requirements that you should be aware of before installing a new operating system. Today we are going to tell you about the Windows 11 System Requirements in this article. If you liked this article, then you must comment about it.
Along with this, today, we will also give you information through this article on how you can check whether your laptop or computer will be compatible with Windows 11 by visiting the official site of Microsoft.
Windows 11 System Requirements: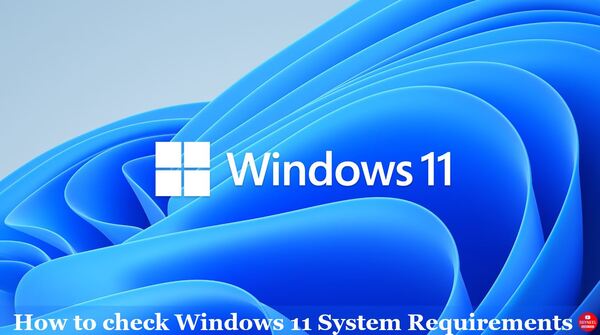 Must read: Features of Windows 11: Android apps can be done on computer, typing will also be done with the help of voice
If your system is compatible to run Windows 11, you will be able to use the new operating system for free, but your system must have at least 4 GB RAM, 64 GB storage and a 64-bit processor.
If you're not sure what processor you have or how much RAM your system has, it doesn't matter if you don't know the answers to these questions; Microsoft's website has a handy tool to help you. By scanning the system, it will inform you whether Windows 11 will run on your system or not.
Windows 11 Compatibility for Laptops and Desktops
1) First of all, you have to go to https://www.microsoft.com/en-in/windows/windows-11 in any browser of your laptop or computer.
2) After this, you have to scroll down on this page until you see the Compatibility section check; in this section, you will see the button of the Download app. Click on it.
3) You need to click on the downloaded setup file to complete the installation processor. Follow the on-screen instructions and complete the installation.
4) After the installation is complete, you need to check the option of Open Windows PC Health Check and click on Finish.
5) In the software, you will see the active button of Check Now, located just below the Windows 11 banner.
Must read: Guide to set welcome voice in windows startup
Note: Follow the five easy steps mentioned above, and then this tool will scan your system hardware and inform you whether your laptop or computer will support Windows 11 or not.
In this article, we have told you about Windows 11 System Requirements If you liked this article, you can also like our Facebook page and subscribe to our YouTube channel. If you have any problem related to this article, then you can tell us by commenting.