Download YGDP Tool is an application that allows you flash firmware or features on Android Devices. It is a powerful tool for all Android devices. But you can use this tool when your phone USB driver is installed on your PC.
What is a YGDP Tool ?
YGDP Tools is an application to make bridge or connection between your Android phone and PC. And by this connection, you can easily flash Android Stock ROM, PreResources files like custom recovery, configure control and other features.
Must Read: Easy guide to transfer WhatsApp Chat history to New Smartphone
Features of YGDP Tool:
Flash stock Rom: You can flash ROM, update your Android devices and most important unbrick your android phone by using YGDP Tools. This tools is only supports CPB format and it is easily install this utility for your computer or laptop. When you launch or open this tools, it will be asked to password. And 369 is default password of  YGDP Tool.
Flash PreResources file: This tools allows to install PreResources files (img) on your Android phone. Preresources files are recovery.img, boot.img, userdata.img and system.img etc.
Configure Control: By this option you can check your devices name, check eMMc backup and other important features.
How to Download YGDP Tool on your PC or Laptop:
Step 1: Download YGDP Tools by given download table and copy this application in your PC. Now go to the downloaded YGDP tools folder then double click on YGDP tools exe.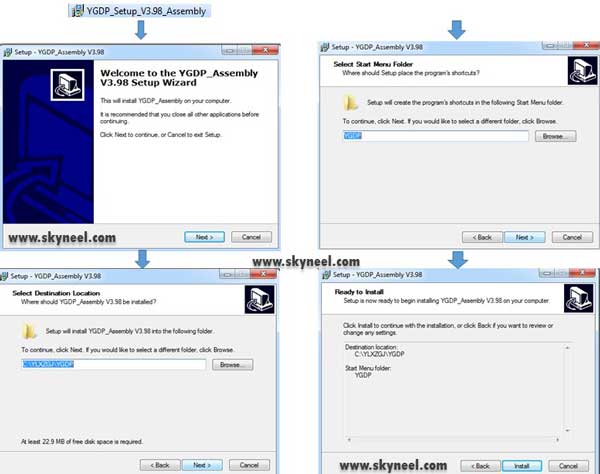 Step 2: YGDP Tools installing is a simple process, you can start and next, next, finish. When you open YGDP tool, it will be asked password, now you enter password 369 or 9527.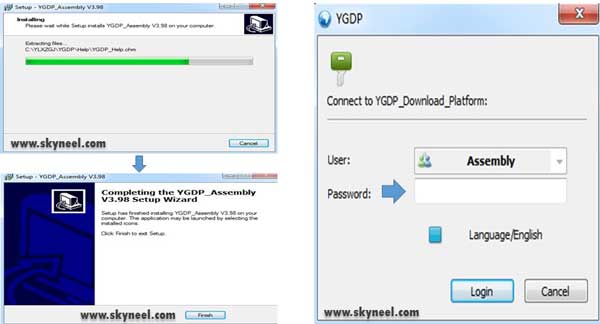 Password of YGDP Tools zip file: skyneel.com
Must Read: Top 5 Mobile Apps – Boost speed of Android Smartphone
I hope you like this Download YGDP Tool and you can easily install or flash ROM and custom recovery on your Android device. If feel any problem in this guide then please use comment box. Thanks to all.
Credit and thanks: coolpad inc.