Telegram introduces auto delete-feature on telegram feature for Android and iOS version on Telegram app. Telegram is a freeware, cross-platform, cloud-based instant messaging software and application service. It also provides end-to-end encrypted video calling, VoIP, file sharing and several other features.
Telegram Messenger announced this feature on Wednesday, February 24 that it has added a couple of new features, including an auto-delete feature for messages, home screen widgets, expiring invite links with the latest update.
How to enable auto-delete feature on Telegram
There are often some chats or conversations that you don't want to keep permanently, which is why Telegram recently introduced a Snapchat like feature. In this article we have discuss how to enable auto delete-feature on telegram for Android and iOS version.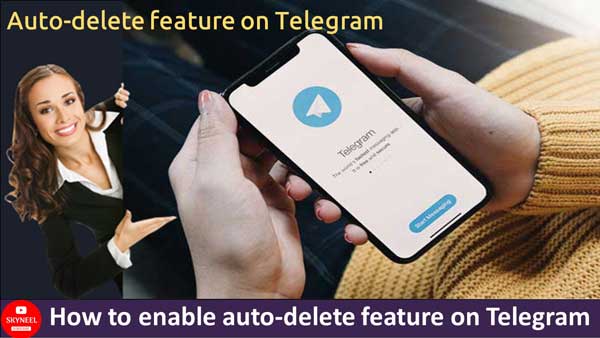 How to Managing Multiple Twitter Accounts at your Smartphone
Google Play Store tips and tricks every Android user should know
The cloud-based messaging app recently rolled out the 'auto-delete' feature which enables users to delete for all participants in a conversation at any time. Enabling the auto-delete timer in Telegram chats will automatically erase messages for all participants either 24 hours or 7 days after sending.
The features rolled out to Android and iOS versions of the Telegram app. To enable the auto-delete feature in Telegram app use the follow steps,
Steps for Android
Step 1: Open your Telegram app > Go to any chat window
Step 2: Tap on the 'three dot' menu placed on the top right corner of the chat window
Step 3: Now, tap on the 'clear history' option
Step 4: Now select the time duration using the slider button after which you want the message to auto delete. Now, tap on the 'Enable' button.
How to use whatsapp auto reply feature
Twitter's new update, learn how to control tweets, and replies
Steps for iOS
Step 1: After activate Telegram app open the chat window
Step 2: Hold a message and tap Select option
Step 3: Choose the 'clear chat' option and enable auto-delete feature and choose the time interval