If you are new to photography you have probably only recently learned about the concept known as "bokeh". Bokeh effect refers to blur or a blurry quality, and in photography it is a very recognizable technique. Smartphone maker companies provide the Bokeh effect in the phone's camera. Smartphone users like to take photos at bokeh effect, if this feature available in his phone. In this article we'll discuss how to use bokeh effect in dual camera smartphone.
What is a Bokeh effect?
At present there are lot of smartphone companies launched different smartphone which comes with dual camera feature. If you have dual camera feature at your smartphone then you can easily blur your phone image. Blur effect also known as bokeh effect is a special feature which is added in latest launched smartphone which comes with camera effect. The bokeh effect in other word also called blur feature.
Must Read: How to disable Mirror image in a selfie camera
With this help this feature the background of any photo can be blurred by the smartphone users. This effect works only with the help of dual camera setup. In this, the dual camera clicks two photos of the same object, after that both photos merged and present. This feature is available only with the dual camera smartphone.
How to use Bokeh effect in Dual Camera Smartphone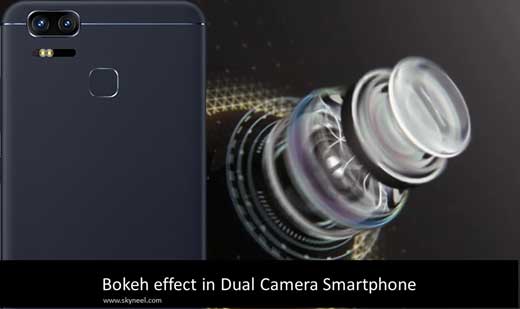 Step 1: Open your phone camera and take a new photo or open an existing photo in which you want to apply bokeh effect.
Must Read: WhatsApp latest camera feature for Android phone
Step 2: Tap on the "Edit" option in active camera window. Scroll available options right to left and locate "Blur" feature.
Step 3: You can blue your active image either in circle or straight line mode which you want. You can set area for bokeh effect, increase the ratio of bokeh effect. After properly set required area, on which you want to apply bokeh effect tap on the ok or right button. Now, you can also compare your original picture with bokeh effect picture at your Realme U1 smartphone.
How to use Bokeh Effect on Single Camera
At present time most of the smartphone companies gives special focus on camera. Most of the smartphone users using latest technology smartphone which comes with dual camera feature. If any smartphone users equipped with single cameras will also be able to use this effect. To use bokeh effect with single camera you must need to use any third party app at your smartphone just like AfterFocus app.
Must Read: Change Touch, Camera and lock sound on Android phone
You can easily download AfterFocus app your single camera smartphone. This app allow the users to take photos like dual cameras from their single camera phones. Whenever the user draws photos, its background will become blurred.