Hi, At present time billion of users have to use Android Smarphone. There are lot of tips and trick you have to apply on your smartphone. Most of the persona's want to known about how to change touch camera quaility and lock sound on any android smartphone. So, let's we discuss about on that topic, this is a tutorials which told you How to change touch, Camera and lock sound on android, as well as you can also change Keyboard sound also by this guide. It is very easy to make your phone more impressive than other smartphone's. This is very interesting Article for all those android lovers, who is bored with his smartphone default sound like Samsung water droplet and Micromax touch sound etc. This is very easy method, you can change any sound with your default sound. But it should be .ogg format, so convert you .mp3 file in .ogg format. then follow these steps.
Must Read: Add Ringtones and Notification, Alarm & Massage Tones
How to change change touch, Camera and lock sound on android Smartphone or default sound :
Step 1: Open Root explorer(use any similar root file manager)

Step 2: Go to System folder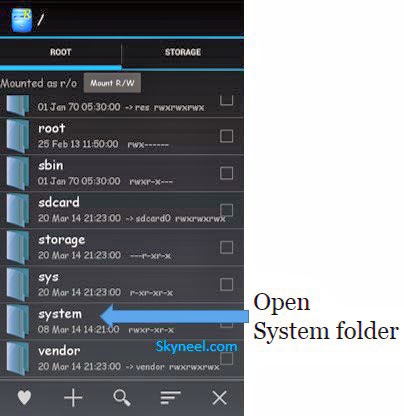 Step 3:  Open Media folder
Step 4:  Open Audio Folder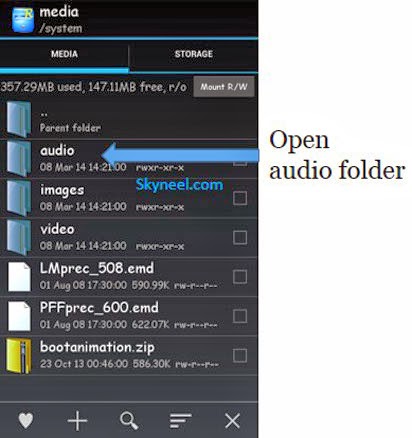 Step 5: Open UI folder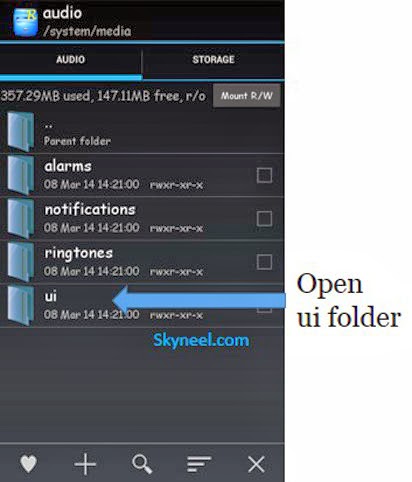 Step 6: Now Change your default Sound as you required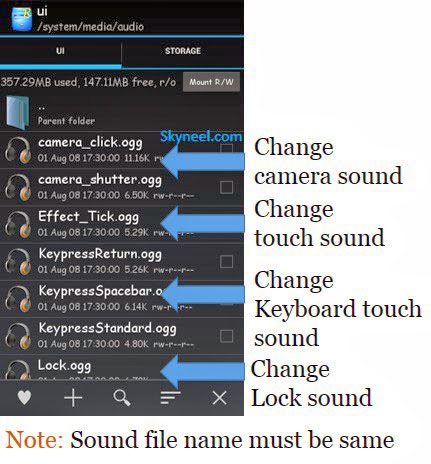 Note: Your file name should be same as mention in your phone and format must be .ogg. After replace your sound file set permission wr-r-r. If you feel any problem in set permission then read this post Click here.
Must Read: Assign/Remove a special ringtone on particular contact inAndroid
I hope you like this guide, follow all steps carefully and enjoy with your smartphone. If you like this article then share your knowledge with others and also give your important suggestions in the comment box. Thanks to all.