We are facing lot of problems when anybody wants to type in the Hindi letters and special characters in our active document. This guide helps you to know how to do effortless hindi typing special character code.
To solve this kind of problem first you must need to load different Hindi fonts like DevLys fonts on your computer then start typing using given chart in Hindi.
Effortless Hindi Typing Special Character Code
Most of the person have to face lot of problems during learning the Effortless Hindi typing special character code. But there is no need to worry after reading this guide your problem will be solved. Now you can easily and quickly start effortless Hindi typing special character codes.
Remington Keyboard
A typical Hindi typing keyboard with the Hindi font DevLys and Kruti Dev. These Hindi keyboard is specially used in the govt. Hindi typing examination such as LDC in Rajasthan, Data Entry Operator in different state. Most of the novice user who don't know about the Hindi typing start to type Hindi characters by using Hindi typing tutor with the Hindi keyboard. These Hindi keyboard helps you to easily clear Hindi typing test in any govt. job examination.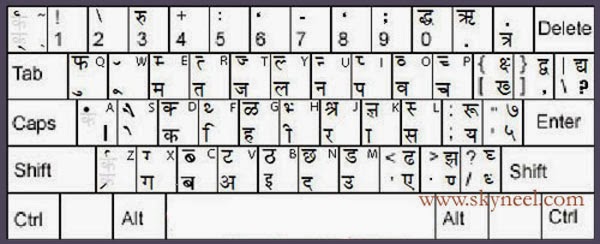 With the help of Remington keyboard layout you can easily and quickly start learning of Hindi typing. If you fell any problem during typing and character in Hindi and don't know how to type these special characters then either you have to use Character Map in which you got lot of key combination which is used by ALT+0XXX keys. These XXX keys are used only from the Numeric Keypad. To run "Character Map" in your computer Press WIN+R key to open the run box then type "charmap" then press enter key. It displays Character Map dialog box, you can select any Hindi font to view special codes for special Hindi characters.
Must Read: Stay safe and secure by creating a secure password
I would like to told you that all kind of Hindi font like Devlys, Kruti Dev, Mangal and many more font are available for free download from the internet. You can easily download and install these fonts and different styles in your computer and start Effortless Hindi Typing without any extra effort.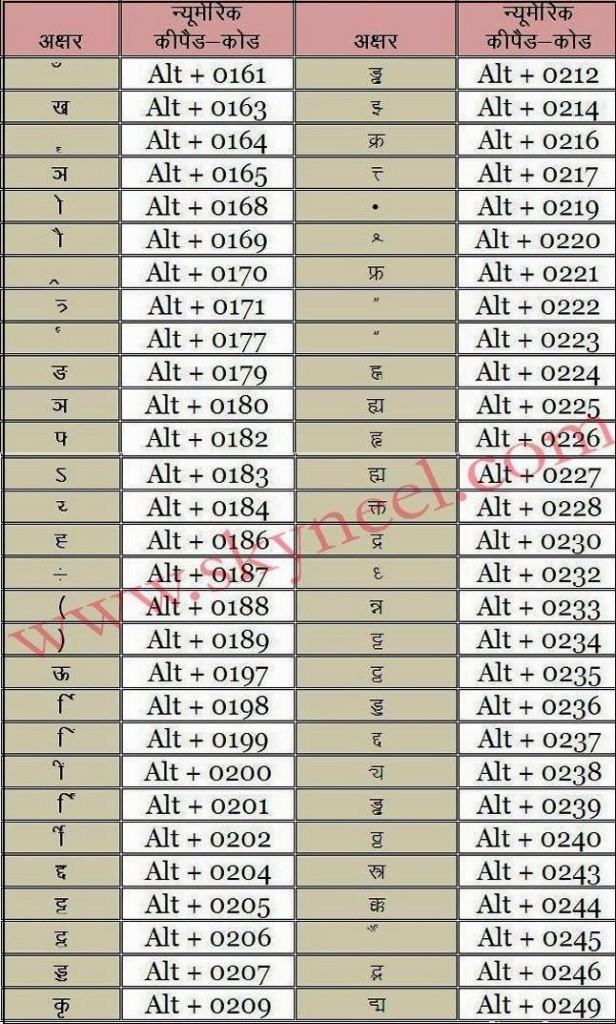 Types of Hindi font
Legacy Hindi Font
Unicode Hindi Font
Legacy Fonts:
Legacy Hindi fonts are those that we can use normally for Hindi typing like Devlys, Mangal, Kruti Dev, Chankya and many more. If you want to check that these Hindi fonts are legacy or not then you have to double click on these fonts. All we know very well that hindi typing is very tough for learning but it is widely used in India. So, first download these Hindi fonts from the internet and then read this article carefully and start typing in the Hindi.
Must Read: All queries of math's can be solved by Wolfram Alpha app
Unicode Hindi Font
You can use "Mangal" font in Hindi typing because it is a Unicode font. Lot of time when you are working online and watch Hindi characters on many websites these are Unicode fonts. You can easily check these these fonts are Unicode fonts or not by double clicking on these fonts. If you watch English characters then after double clicking then its prove that these are Unicode fonts. You have to use a special software with Mangal font, if you want to type in Hindi language.
I hope you like this Effortless Hindi Typing Special Character Code post. Give your important suggestion in the comment box and also share this article with your friends to show your knowledge in Hindi typing. Thanks.