Hi, friends billion of users must have to use Desktop Personal computer, Laptop, Notebook, Tablet and mobiles to surfing on the internet. But most of the time unauthenticated persons want to break our account security and steal your confidential information. There are lot of tips and trick you have to use to build strong your computer or mobile internet security settings. In this article today we have to discuss how to add proxy setting in Firefox and Chrome for internet and this important trick will keep your data safe and secure.
Mostly in Offices, colleges and school, we don't have direct internet. They are serving internet by the proxy. They don't allow social site or chatting apps and they want to monitor our browser history so they use proxy server for it. but we want everything from the internet. In My case I am using bypass proxy site to use Facebook or other site. When you run internet on your computer or mobile your IP settings will be seen by others on world wide level, if you want to hide your IP number to keep safe your computer and data then you must have to use proxy settings. Normally proxy settings is used to hide your Home IP address with others during surfing on the Internet.
If you want an open block website in your institution and offices then you must read this post "Open block site by proxy server on your internet connection by Google". But first we need to know "how to add proxy setting in the browser" for the internet. So let's know how to add proxy setting in Firefox and Chrome.
Must Read : How to take a backup of your installed apps in Android manually
How to add proxy setting in Chrome:
Step 1. Open Google Chrome
Step 2. Go to option button (It is blow browser close button)
Step 3. Click on setting option
Step  4. Click on "Show advanced settings…"
Step  5. Click on Change proxy setting

Step 6. Now show internet properties option
Step 7. Then click on LAN setting

Step 8. Choose proxy server and fill your proxy setting like this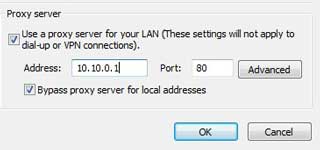 Step 9. Click OK and OK
Must Read : How to take a backup and restore Bookmarks in chrome
How to add proxy setting in Firefox:
Step 1. Open Firefox
Step 2. Click on left Conner on Firefox
Step 3. Click on option
Step 4. Go to advance then network and after that setting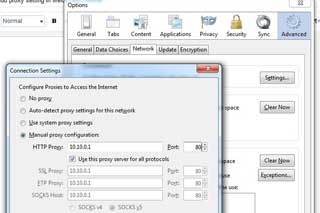 Step 5. And fill your proxy setting like this
Step 6. Click on Ok and Ok, That's all
I hope you like this article and you will be able to easily keep safe and secure your important data by using proxy setting on web browsing software on your computer or mobiles without any extra efforts. If feel any problem in this guide then please use comment box. Kindly, follow all these given steps carefully and share your knowledge with your friends, colleague, family members and others. Thanks to all.