Root Micromax A110 with Bin4ry v31 rootkit. It is a very simple method to root Micromax phone. Bin4ry v31 is able to root lots of Micromax phone like Micromax A110, A110Q, A88, A116 and Canvas 4 etc. This method is easy but need to careful do these steps.
Preparation of Root:
1. Take a backup of your phone Click here
2. Make sure proper power backup of your PC.
3. Your phone battery should charge 80% minimum.
Must read: swipe and share app for Micromax A110& Android devices
Follow these simple steps to root Micromax A110 Canvas 2:
Step 1: Enable USB Debugging on your Phone. Go to Settings >>> Developer options >>> USB debugging check it ( If your phone have Android 4.2 or upper version then first enable Developer options here is guide of this Click here)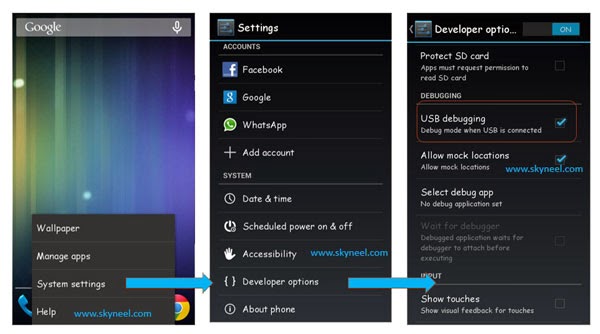 Step 2: Connect your phone using storage mode to PC & Install USB  Driver Download.
Note: Stop Firewall and Antivirus during root process.
Step 3: Change phone connection to Media device.
Step 4: Download Micromax A110 Rootkit Bin4ry V35 click here and Unzip Rootkit.
Step 5: Double click on RunMe.bat file (Do not Run as Administrator)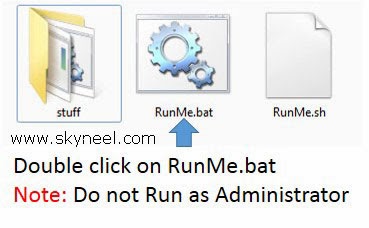 Step 6: Now pop-up Dosbox on your screen with the green letters.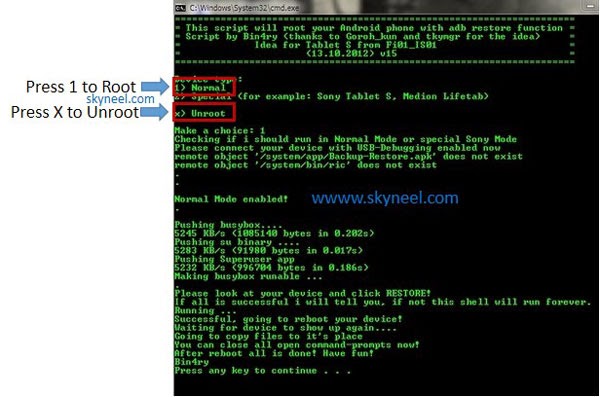 Step 7: Type "1" for Root your phone and press enter. If you want to Unroot your phone then type "x" and press enter.
Step 8: Your device will reboot during the process, In this process Bin4ry copy some files in your device. Now your phone rooted.
Must read: How to take and restore backup of Android phone contacts
Note: Please follow the instructions carefully. I will not take any responsibility on whatever may happen with your phone. Thanks and Credit: Bin4ry