Root Sony Xperia L and Xperia SP both are excellent device. This root method is safe and easiest method for your Sony Xperia L and SP. Root your phone and use your phone without any restrictions. Sony Xperia L has 4.3 inch display and 16M Colour. it has 1GHz Dual core processor, 8GB internal storage and 1GB Ram. it is powerful device and jelly bean 4.1.1 make batter device.
Sony Xperia L and SP both are outstanding phone with superb performance. These must be rooted, because root allows for you to use a maximum of your phone without any restrictions. After root you can install custom Rom, app and setting on your smartphone. We have already discuss on Root Advantage and Disadvantage by earlier post. So follow these steps and root your phone.
Must Read: Use GPS without internet connection in Android Mobile
Preparations of Root:
1. Take a backup of your phone.
2. Your phone battery should charge 80% minimum.
3. Make sure proper power backup of your PC.
4. Read all steps then do it careful.
Download Sony Xperia L and SP root tool:
Motochopper.zip file Click here to Download
Follow these steps to root Sony Xperia L and Xperia SP
Step 1: Enable USB Debugging on your Phone. Go to Settings >>> Developer options >>> USB debugging check it ( If your phone have Android 4.2 or upper version then first enable Developer options here is guide of this Click here)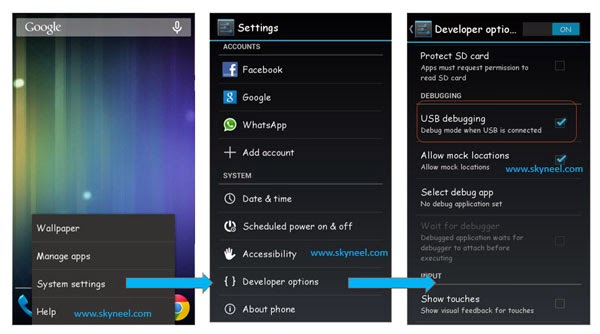 Step 2: Now connect your phone using storage mode to PC and Install driver of your phone on the PC.  You must stop Firewall and Antivirus during this root process.  Download root kit Motochopper.zip file and extract in a folder.

Step 3: Run "Run.bat". Please note: do not run "Run.bat" file as Administrator.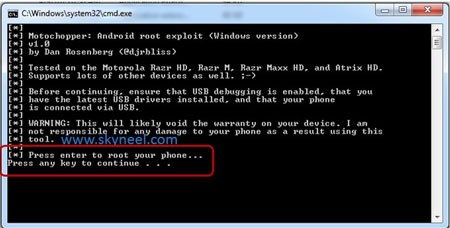 Step 5: Make sure, your phone connect with your PC via USB cable then click enter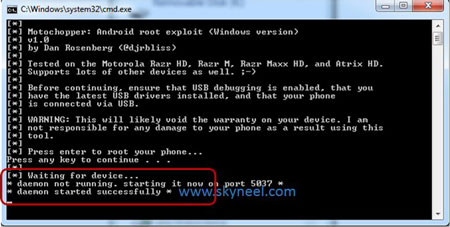 Step 6: Rootkit install some file in your phone. After complete process, your phone will reboot automatically.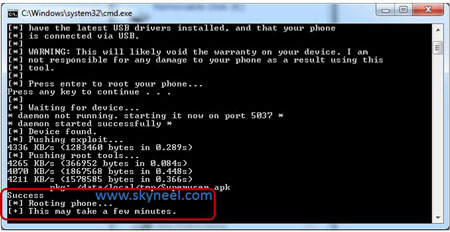 Step 7: Wait for your phone start again. after start root kit again install some file.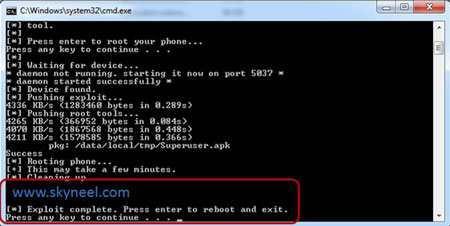 Step 8: After complete press enter to exit root kit and phone will reboot again.

Step 9: When your phone start, you will see Superuser app install on your phone.
That's all, Now your phone is rooted. If you want to check your Mobile rooted or not try this app Root checker
Must Read: How to call block in Android top brand phones
Note: I am not responsible if you make Mistakes and Bricked Devices.