Hello friends, At present time most of the mobile manufacturer companies launch budgeted smartphone which comes with different great features and latest technology. Today we have to discuss easy process to update Cynus T2 Jelly Bean. This is first Jelly Bean update of Cynus T2 V17.01 and it is working in Micromax A110. So install Jelly Bean In Canvas 2. Cynus T2 and Micromax A110 both has a similar hardware configuration. Both phone have a MTK 6577 chipset, So don't worry and install this update in Canvas 2. It's works on Mobistel Cynus t2, Micromax A110, A919 Duo, imobile iq5, and cink king.
Must Read: Micromax A110 and Cynus T2 Release all ROM update, Custom recovery and all Tools
How to install Mobistel Cynus T2 4.1.1 V17.01 Rom:
Step 1: Download Mobistel Cynus T2 JellyBean 4.1.1 V17.01 and copy the ROM in your internal SD card.
Step 2: Switch off phone after few second.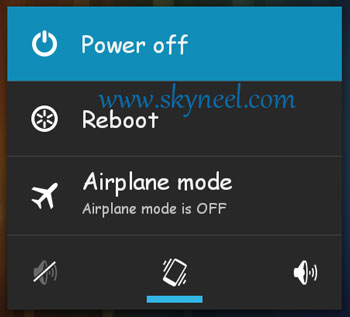 Step 3: Press (Vol+) + (Vol-) + Power same time, Then press Vol+ button for Got to Stock Recovery Mode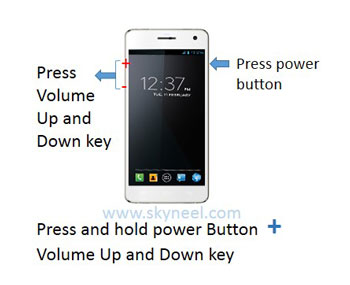 Step 4: Select option "apply Update form sdcard" by press volume down key.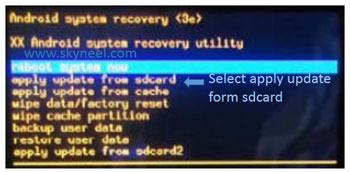 Step 5: Select file "Cynus T2 Jelly Bean (Ver.17.01).zip file" from your internal SD card and press menu to enter.
Step 6: Process begin after Flash ROM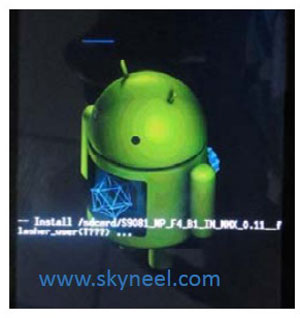 Step 7: Reboot the device.
Step 8: Go to settings-backup & reset-factory data reset.
Step 9: After reset if language change the go system setting >>> language & input use idea of your to select this option because language is change  >>> select first  option change English.
Must Read: How to Root and Install CWM/TWRP Recovery on Micromax A110 and Cynus t2 Jelly Bean
How to work prefect Mobistel cynus t2 on Micromax A110 and other similar device click here.
I hope you like this post. Bookmark this post for future assistant and give your important suggestion in the comment box. You can also share this article with your friends by giving below social media icons. Thanks.