The flagship smartphone maker OnePlus launched the OnePlus 7 and OnePlus 7 Pro on May 14. This smartphone is being described as great in every sense. In the processor and camera case this phone is quite awesome and its OS also separates it from the rest of the phone. Explain that the OnePlus 7 series comes with OxygenOS9.5, which has many great features. This will give users a much faster and smoother experience. Let us tell you that OnePlus has made this change after the suggestion of its OnePlus community. Plus, this is the first time when OnePlus has added many features in its new smartphone keeping some areas in mind.
India is an important market for oneplus. Therefore, Indians have got some different features, which will be rollout in the open beta build of oxygen at the end of June. To give these features to users, OnePlus had created a team and who responded with the local people. Today we are going to tell you about OnePlus OxygenOS 9.5 FEATURES. Let's know what features are being given in OnePlus Oxygen OS 9.5. Please tell us by commenting.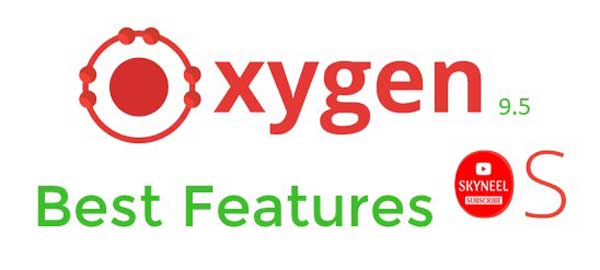 Must Read: How to Take Good Photos With Your Phone
OnePlus OxygenOS 9.5 Global FEATURES
fnatic mode
Gaming mode is a favorite feature in OnePlus. Therefore, considering the demands of gamers, OnePlus has made an agreement with Fnatic. It is one of the most successful e-sports teams in the world. After this agreement, users are getting Fnatic mode in OxygenOS9.5. This will completely replace the smartphone's gaming performance. This mode enhances the network and background performance to give users a better and professional gaming experience.
Screen recorder
Screen Recorder is a very important feature in the OnePlus 7 series. As the name suggests, you can record the screen with this feature and also share it with your friends. Considering the suggestions of the people of the community, OnePlus has provided this facility. This feature makes the smartphone even more splendid.
Screenshots Editor
OnePlus was found to improve the gallery editor in the San Francisco Open Years Forum. Actually users show great interest in blurring and exposing photos. That's why the screenshot editor was created. This editing tool of OnePlus is quite different from ordinary photo editing. This saves users time and users can share screenshots faster.
Quick reply to im
OnePlus is also offering fast and smart ways to deliver messages through OxygenOS9.5! Actually users have trouble using Apes. OnePlus told users the problem and promptly responded to IM. In this, users can watch videos continuously without interruption.
Zen mode
Today, we spend more time on smartphones. In this way we have become addicted to the phone and can not give time to friends, family and myself. Given the habit of users, OnePlus has brought a new feature Zen mode to its smartphone. Through this feature, you can take a break from your smartphone for about 20 minutes. The Zen mode feature is beneficial for users of phone adjectives, who constantly use the phone.
Must Read: How to get the best audio quality in your TV
Indian features
work life balance
Talking about today, it is very difficult to live without a smartphone. Through this we also do many important functions with entertainment. With this increasing use, digital health becomes extremely important. Keeping this in mind, the OnePlus OxygenOS 9.5 came with the convenience of its work-life balance. This feature allows users to isolate their app notifications with Task Mode and Life mode with a simple switch. It will not distribute to the user and will focus on the work that is important for him.
Smart sms view
OTP is very important in online transactions. But occasionally, important messages are buried under the OTP message or promotional message. The Smart SMS Visualization app feature can help you in this way. This app displays the content of the visually messianic. With this new feature, users can easily get messages like OTP and with two simple tapes, you can also make a copy of the details.
Caller Identification
Calling from unknown numbers is a major problem in India, which is usually a spam call. The Caller ID feature in Oxygen OS 9.5 is designed for those Indians who can not detect spam calls and actual calls. Through this feature, users can filter out this type of call and save time without getting rid of unnecessary calls.
OnePlus Roaming
OnePlus Roaming is a great feature. Through this, users do not need to switch SIM cards or have different international roaming packages. OnePlus Roaming is the one-stop destination to keep users connected to the world. This feature allows users to take roaming pack according to their needs.
Cricket Score from ESPNCricinfo
OnePlus knows the importance of cricket in an Indian's life well. Keeping this in mind, they have partnered with ESPNcricinfo. Through this feature, users have access to the previous match or live score.
Must Read: How To Protect Your Android And IOS Device With WhatsApp Hack
OnePlus Oxygen OS 9.5 is much better than other smartphones. Its OS is built keeping in mind the daily problems of people. OnePlus has also responded to its community for this. In such a case, if oneplus is a best smartphone with many great features then it will not be wrong.
In this article, we have told you about OnePlus OxygenOS 9.5 Features. If you liked this article, you can also like our Facebook page and also subscribe to our YouTube channel. If you have any problems related to this article, you can tell us by commenting.