Root Micromax A35 Bolt Mobile. This processes is easy and safest for root, so follow these steps and root your Mobile. Today we know how to root Micromax A35 by Bin4ry rootkit. It is an easy and safest method to root. Micromax A35 has 1GHz processor with 512MB Ram. This phone has 2 MP rear camera, and 4.0 inch display with Android 2.3 OS. Such a nice phone it is. You must read Root Advantage and Disadvantage then root your phone.
Preparation of Root:
1. Take a backup of your phone Click here.
2. Make sure proper power backup of your PC.
3. Your phone battery should charge 80% minimum.
4. Read all steps then do it careful.
Must read: Increase internal memory in Android Mobiles in easy steps
Follow these steps to root Micromax A35 Bolt:
Step 1: Enable USB Debugging on your Phone. Go to Settings >>> Developer options >>> USB debugging check it ( If your phone have Android 4.2 or upper version then first enable Developer options here is guide of this Click here)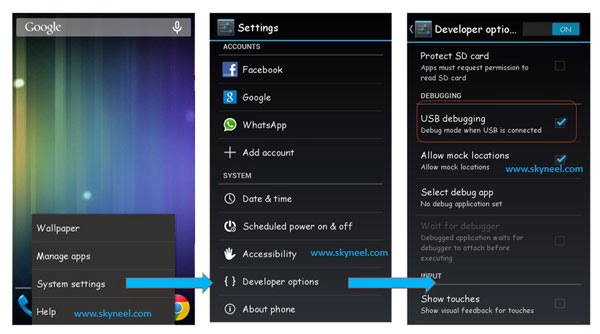 Step 2: Connect your phone using storage mode to PC & Install USB  Driver Download.
Note:  Stop Firewall & Antivirus during root process.
Step 3: Change phone connection to Media device.
Step 4: Download Micromax A35 Rootkit Bin4ry V15 click here  and  Unzip Root kit.
Step 5: Double click on RunMe.bat file (Do not Run as Administrator)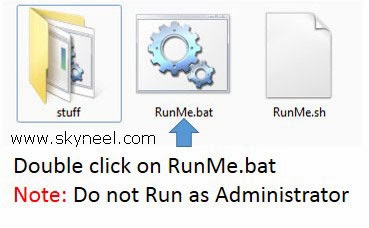 Step 6: Now pop-up Dos box on your screen with the green letters.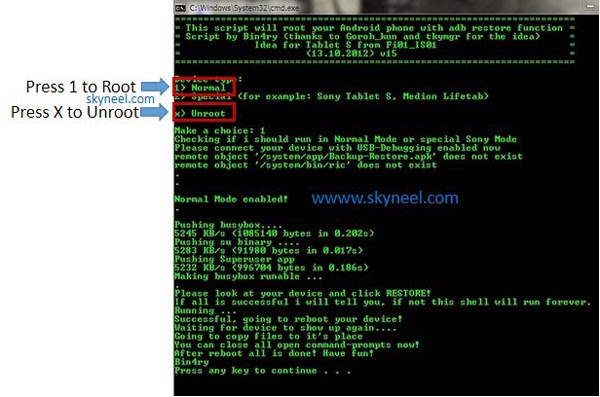 Step 7: Type "1" for Root your phone and press enter. If you want to Unroot your phone then type "x" and press enter.Step 8: Your device will reboot during the process, In this process Bin4ry copy some files in your device. Now your phone rooted.
Must read: Simple tips for make your Android phone faster
After root you can take a backup of your IMEI umber by MobileUncle Tools app on your Phone.. Please follow the instructions carefully. I will not take any responsibility on whatever may happen with your phone. Credit: Bin4ry