Micromax A110 new update comes without Vivid color like V2 Rom, But we have solution of it. This update has fated color. Micromax releases new update without rich color these called Vivid color Display. These colors make this phone different as compare to other phone. We have the solution of this problem and make Jelly Bean V3 Rom with Vivid color Display.
Must Read: Vibrate on call for Micromax A110 useful app
Preparation of flash or update:
1. Take a backup of your phone Click here.
2. Your phone battery should charge 80% minimum.
3. Make sure proper power backup of your PC.
4. Read all steps then do it careful.
Download Micromax A110 Canvas 2 ROM and Tool:
1. Micromax A110 Canvas 2 Stock Rom V3 Download
2. Micromax A110 Canvas 2 SP Tool v3.1220 Download
3. Micromax A110 Canvas 2 USB Driver Download.
4. Download uboot.bin and DSP_BL Click here to Download Vivid Color files
How to install vivid color display in Jelly Bean V3 just like V1:
Step 1: Install drivers in your PC  and Enable USB Debugging on your Phone. Go to Settings >>> Developer options >>> USB debugging check it ( If your phone have Android 4.2 or upper version then see how to enable Developer options here is guide of this Click here). After then switch off your phone.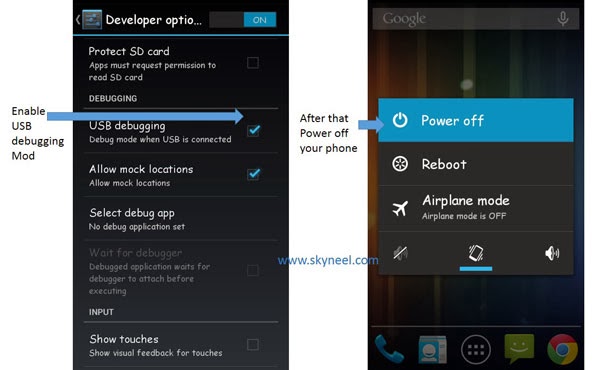 Step 2: Download and Extract the Stock ROM folder and uboot.bin & DSP_BL, where you want you want to save them. After then Replace uboot.bin and DSP_BL files with original file of V3 Rom folder.
Step 3: Extract and open the SP Tool. Sptool.exe Run as Administrator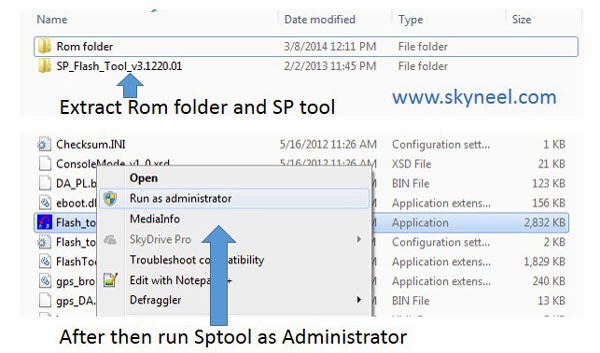 Step 4: Click on Scatter-Loading option.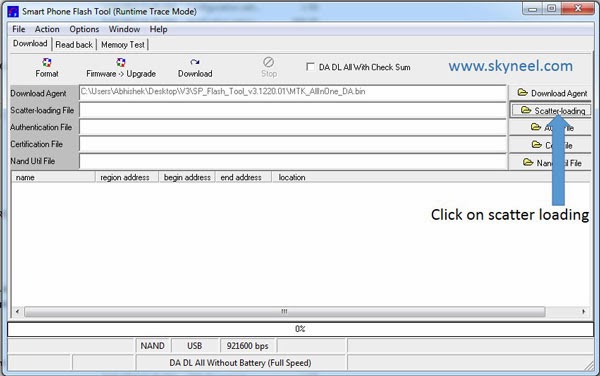 Step 5: SpTool ask you the location of the scatter file in your PC. You will find it in the extracted Stock ROM folder. Now go to the Rom folder and select the file "Android_scatter_emmc.txt" which is our scatter file.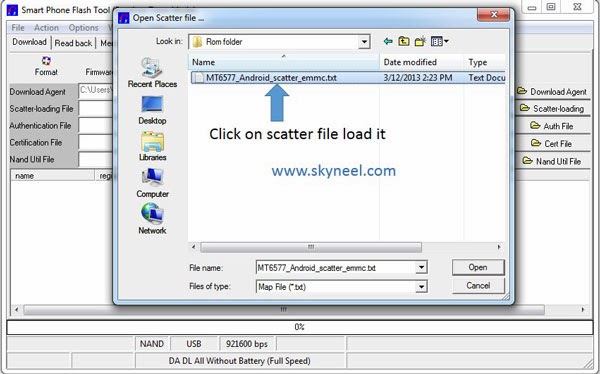 Note: If you don't want to install full Rom then select only uboot.bin & DSP_BL files then click on Download.See in this picture.

Step 6: Now click on Download.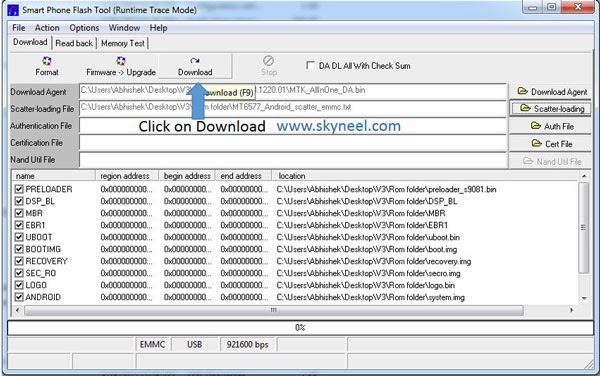 Step 7: Connect your switch off phone with PC via USB cable  (Make sure your phone is switched off).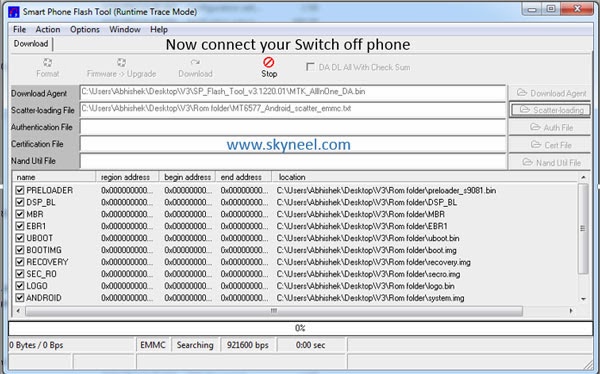 Step 8: SP Tool detect your phone and process will start. If Sptool is not recognize/detect your phone then install vcom driver read this post it will help you click here (Driver already in phone flash drive if you don't have these drivers then install it)
Step 9: Now start downloading Stock Rom in your phone by flashing
Note: Don't interrupt this process as it can potentially brick your device. Make sure no power interruption takes place.
Step 10: After the process complete, a green ring will appear.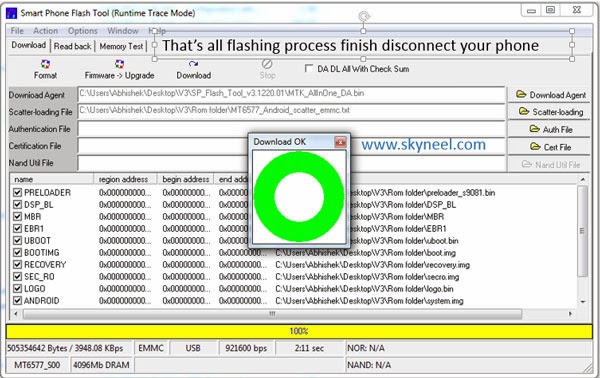 Step 11: Disconnect your phone. Now your phone is updated. If you feel any problem of flashing or update your phone then watch this video:
Must read: Google Keep is small but most useful App
After install vivid color display you can root your Canvas 2 because root gives us a power to use maximum of your phone without any restrictions. After root you will install custom Rom, custom setting and apps in your phone. but first you read Root Advantage and Disadvantage then follow these Root guide "How to Root Micromax A110 ".